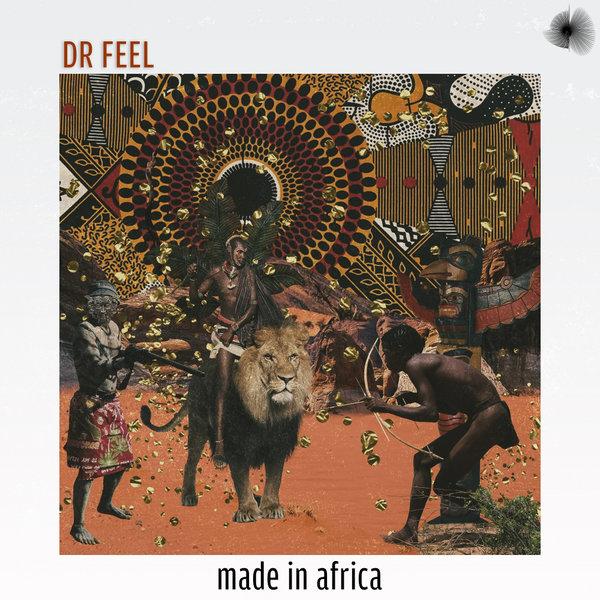 Dr Feel drops his new project titled Made In Africa.
The project holds 13 tracks with featured artists like Zhanem Rusty, Sarchieman, and a few more collaborations.
After releasing his EP Vaudzeyi Vanamate, Dr Feel has shown consistency in the game in proving more for his fans.
He also drops this new project after his collaboration with Echo Deep on Isihlungu featuring Sontshikazi.
Taking the front line for his fans, he drops this new project.
ALBUM: Dr Feel – Made In Africa
1. Dr Feel & Nwabisa – Ndizokulinda (Spirit Mix)
2. Dr Feel & Kreative Nativez – Modjadji (The Rain Queen)
3. Dr Feel – To Forget (Spirit Mix) ft. Zhane
4. Dr Feel & Ele Producer – Afrikan King
5. Dr Feel, Native Tribe & Da Q-Bic – Maasai Gods
6. Dr Feel & Michele Cartello – Isangoma
7. Dr Feel & Peter Mac – Drive Home
8. Dr Feel & Sergio Martella – Deep In Marimba
9. Dr Feel – Dance On My Body ft. Rusty
10. Dr Feel & KayTee En Glent – Away In Sudan
11. Dr Feel – You Gat My Body Locked
12. Dr Feel – Ihy (Original Mix)
13. Dr Feel – Ndiwe Unondidadisa ft. Sarchieman