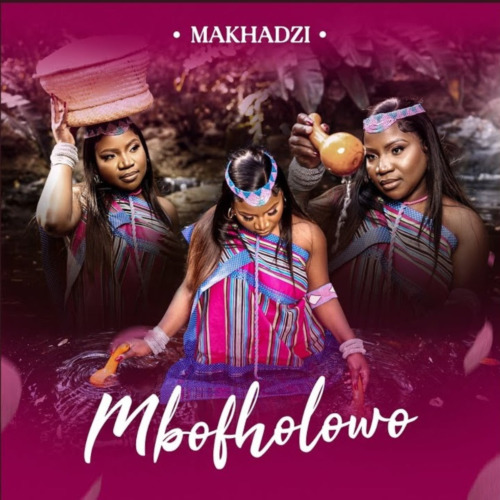 "Mbofholowo" is a highly anticipated album by South African singer and songwriter Makhadzi.
This album is a vibrant and diverse collection of songs that showcase Makhadzi's talent for blending traditional and contemporary musical elements.
The album opens with the infectious "Village Party," setting the stage for a musical journey that traverses themes of celebration, love, and cultural pride. Makhadzi's signature vocals are the heart of the album, conveying a wide range of emotions with authenticity and passion.
She introduced the albums with tracks like Wagana featuring 2Point1, Gusba Banana & Prince Benza, Tshakhuma featuring Fortunator & Prince Benza, and a few more on the project.
Makhadzi's ability to infuse her music with traditional Venda influences while maintaining a contemporary sound is a testament to her artistry.
This album is more than just a collection of songs; it's a celebration of South African culture and the power of music to unite people in joy and celebration.
2. Makhadzi – Marotho ft. Kabza De Small, MaWhoo, Azana & Sino Msolo
3. Makhadzi – Twelve O'clock ft. Fortunator
4. Makhadzi – Movie ft. Ntate Stunna, Fortunator & DJ Gun Do SA
5. Makhadzi – Mushonga ft. Dalom Kids, Ntate Stunna, Lwah Ndlunkulu & Master KG
6. Makhadzi – Rea Lwa
7. Makhadzi – Tshakhuma
8. Makhadzi – Malala Phoo ft. Fortunator
9. Makhadzi – Wagana Nna ft. 2point1, Gusba Banana & Prince Benza
10. Makhadzi – Siyayenza ft. Nokwazi, Lioness Ratang & Lowsheen
11. Makhadzi – Hodalesa
12. Makhadzi – Mapara (Remix) ft. Babethe Gashoazen
13. Makhadzi – Ndowela
14. Makhadzi – Makhwapheni ft. Kharishma & Naqua SA
15. Makhadzi – Johnny ft. Prince Benza
16. Makhadzi – Tshiwana
17. Makhadzi – Ipase Moto (Malawi) ft. DJ Call Me
18. Makhadzi – Wedding Day ft. Mr Bow
19. Makhadzi – Matodzi ft. Ramzeey & ATI
20. Makhadzi – Shampopo / Mapara ft. Mr Brown & Alick Macheso