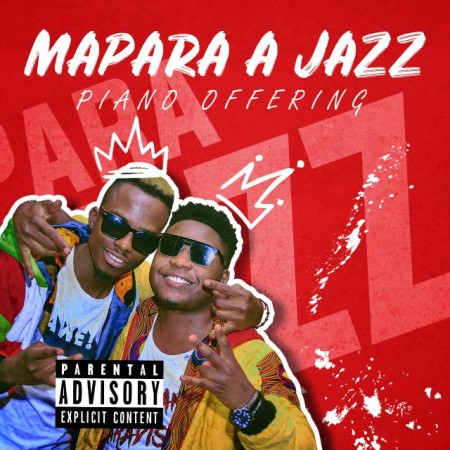 Mapara A Jazz adds a feather to his cap by dropping his new album titled Piano Offering.
He holds it with 17 tracks in it.
In promoting the album, he dropped Over Rated featuring Muungu Queen, Shishiliza featuring Bizizi & Kaygee Daking, and a few more.
He last made his appearance on Team Mosha's track titled Phuzi Mali Yakho and Ntosh Gazi's track tagged ABAPHUZE.
Mapara A Jazz still rides on the wings of their hit track titled John Vuli Gate featuring Ntosh Gaz and Colano.
Taking it higher, he drops this new album.
ALBUM: Mapara A Jazz – Piano Offering
1. Mapara A Jazz – Ndikhulule ft. John Delinger & Mr Brown
2. Mapara A Jazz – Over Rated ft. Muungu QUeen
3. Mapara A Jazz – Intozoiboshwa ft. Nhlanhla & Jazzy Deep
4. Mapara A Jazz – Uyaloya ft. Ntosh Gazi
5. Mapara A Jazz – Shishiliza ft. KaygeeDaKing & Bizizi
6. Mapara A Jazz – Resta ft. Dbn Nyt, Achim & Nhlanhla
7. Mapara A Jazz – Zwigidi ft, Makhadzi & Prince Benza
8. Mapara A Jazz – Hlala Ngi'iphuzile ft. 2Some Music
9. Mapara A Jazz – Madumane ft. Ntosh Gazi
10. Mapara A Jazz – Birthday Yami ft. Deline
11. Mapara A Jazz – Korobela ft. Zanda Zakuza
12. Mapara A Jazz – Kwere Kwere ft. Qwestakufet & Jazzy Deeo
13. Mapara A Jazz – Stoko Seleteng ft. Team Mosha
14. Mapara A Jazz – Tsikitsiki ft, Mukololo & Lover Boy
15. Mapara A Jazz – Rolumelisa ft. Moscow
16. Mapara A Jazz – Haleng Potsa ft. Tebogo Quest & Lover Boy
17. Mapara A Jazz – Kumele Balinde ft. Maxy Khoisan