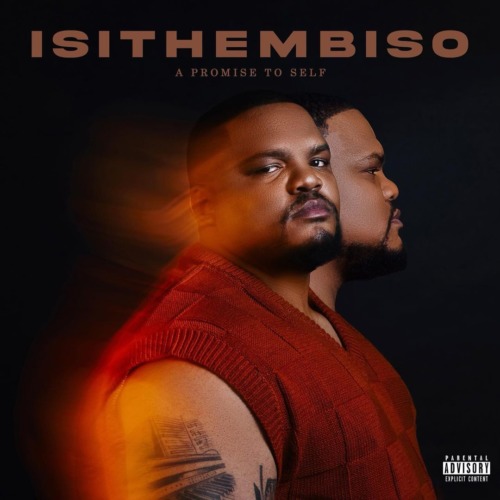 "Isithembiso" is an album by Mdoovar that takes listeners on a diverse and immersive sonic journey.
The title, which translates to "trust" in English, sets the overarching theme of the album – a collection of songs that delve into matters of the heart, relationships, and the human experience. Mdoovar's production prowess is on full display as he weaves together a tapestry of sounds and emotions.
The album's tracks range from soulful and introspective to upbeat and danceable. He also introduced the project with tracks like Hold Me featuring Simmy, Mhlaba Wonke featuring Sino Msolo, Mthunzi & Da Ish, Uthando featuring Ami Faku & ilovelethu, and a few more.
Mdoovar's collaborations with various artists bring a rich variety of vocal textures and storytelling perspectives.
Each song stands as a chapter in the larger narrative of the album, with carefully crafted production that supports and enhances the themes of the lyrics.
"Isithembiso" is not just a collection of songs; it's a cohesive body of work that invites listeners to explore the intricacies of love, trust, and vulnerability. Mdoovar's ability to blend different musical influences while maintaining a consistent sonic identity is a testament to his artistry and vision, making the album a noteworthy addition to the South African music landscape.
1. Mdoovar – Nokwanda's Heart ft. Vernotile
2. Mdoovar – Mhlaba Wonke ft. Sino Msolo, Mthunzi & Da Ish
3. Mdoovar – Hold Me ft. Simmy
4.  Mdoovar – This Is Love ft. Basiame
5. Mdoovar – Owami ft. ilovelethu & Sir Trill
6.  Mdoovar – Ngeke Balunge ft. Raspy & Jadenfunky
7. Mdoovar – Uthando ft. Ami Faku & ilovelethu
8. Mdoovar – Faka Imali ft. Kozzi
9. Mdoovar – Inhliziyo Yomuntu ft. Siya Shezi, Kozzi & Dr Thulz
10.  Mdoovar – Amathuba ft. ilovelethu
11. Mdoovar – Ucingo ft. Kozzi
12. Mdoovar – Loadshedding ft. Just Bheki & ilovelethu
13. Mdoovar – Uzongikhumbula ft. Jadenfunky, Siya Shezi & Sooks
14. Mdoovar – Mk1 ft. Sbu Ydn & Stitchgawd