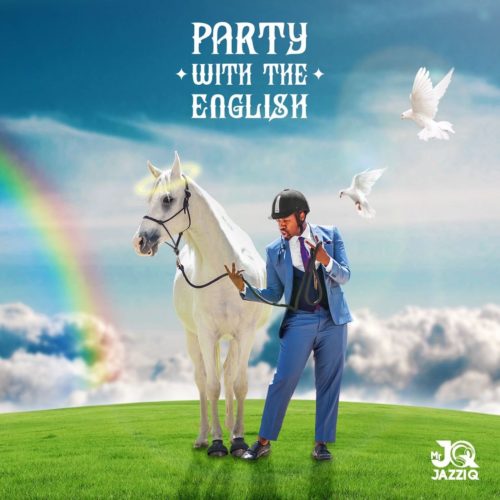 Mr JazziQ lands with his anticipated album titled Party With The English.
He wins the heart of his audience on his album as he features their favorite artists alongside.
In going the English way, he featured artlists like Kabza De Small, Boohle, Lady DU, Reece Madlisa, MDU aka TRP, and a few more on it.
Mr JazziQ had gone ahead with promoting the album with tracks like Woza featuring Lady Du, Kabza De Small & Boohle, and Picture Junkpark featuring Mpura & Fake Love.
In cutting the suspense finally, Mr JazziQ welcomes his 2021 album.
ALBUM: Mr JazziQ – Party With The English
1. Mr JazziQ – Lerato ft. Mpura, Purple Mellow & Busta 929
2. Mr JazziQ – Sebenzela Wena ft. The Majesties & MDU aka TRP
3. Mr JazziQ – Woza ft. Kabza De Small, Lady DU & Boohle
4. Mr JazziQ – Picture JunkPart ft. Mpura & FakeLove
5. Mr JazziQ – Nomayini ft. Boohle & Mellow & Sleazy
6. Mr JazziQ – Tshepi ft. Kay Invictus, Vic Typhoon, Mellow & Sleazy
7. Mr JazziQ – Le Tin ft. Kabza De Small, Zuma & Reece Madlisa
8. Mr JazziQ – Rockit ft. Soul Revolver, Mellow & Sleazy
9. Mr JazziQ – Kunana ft. Soul Revolver & Koppz Avenue
10. Mr JazziQ – PWTE ft. Soul Revolver, Mellow & Sleazy