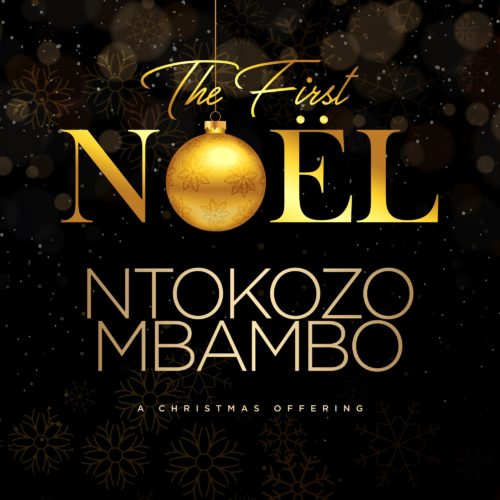 Ntokozo Mbambo continuously lifts the Jesus flag as she drops fire packaged album titled The First Noel.
She brings it as the Christmas offering to all her fans, as she packaged 19 amazing tracks into a single folder.
With two featured artists in the album, she made sure she positioned them exactly at the tracks they best fit into as The Little Ones featured on Story Time: Our Greatest Gift while Breathe featured on As the Deer.
After her latest single Go Tell It, other hits from her includes, Jehovah Is Your Name, Inxaniwe, Zulu Worship Medley Interlude, We Pray For More, Esiphambanweni, and a lot more from her.
Sit back and listen to this amazing Brand New Album from Ntokozo Mbambo.
ALBUM: Ntokozo Mbambo – The First Noel
1. Ntokozo Mbambo – Go Tell it on The Mountain (Live)
2. Ntokozo Mbambo – Lover of my Soul (Live)
3. Ntokozo Mbambo – Hark the Herald ft. Breathe (Live)
4. Ntokozo Mbambo – Ungefaniswe (Live)
5. Ntokozo Mbambo – Oh Come Let Us Adore Him (Live)
6. Ntokozo Mbambo – Yinaye (Live)
7. Ntokozo Mbambo – Lomhlengi Ungubani (Live)
8. Ntokozo Mbambo – O Holy Night (Live)
9. Ntokozo Mbambo – Jesu Emmanuel (Live)
10. Ntokozo Mbambo – It Is Amazing (Live)
11. Ntokozo Mbambo – O Come Emmanuel (Live)
12. Ntokozo Mbambo – Siyabonga Jesu (Live)
13. Ntokozo Mbambo – Jesus Medley (Live)
14. Ntokozo Mbambo – Wamuhle (Live)
15. Ntokozo Mbambo – Jesus I Love Calling Your Name (Live)
16. Ntokozo Mbambo – As Long as We Call (Live)
17. Ntokozo Mbambo – As the Deer ft. Breathe (Live)
18. Ntokozo Mbambo – Story Time: Our Greatest Gift ft. The Little Ones (Live)
19. Ntokozo Mbambo – Sizalelwe ft. Philani Mbambo (Live)