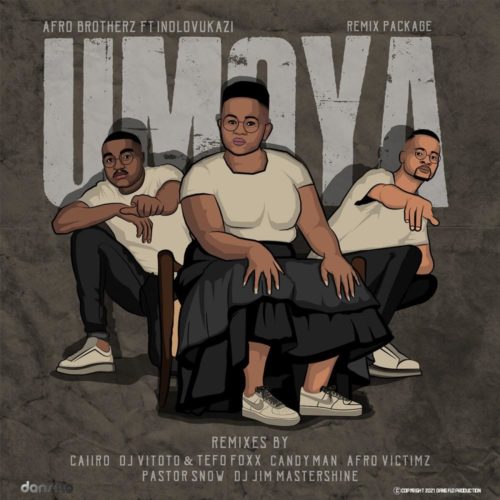 Afro Brotherz and Indlovukazi bring a little project titled Umoya (Remix Package).
They make it short and simple just 6 remixes on it.
They open a new appearance for their fans as they drop it for the week.
Coming off from them, they also dropped Ikan Yothando featuring Mr Chillax & TRM SA from it and Indawo.
Afro Brotherz opened the year taking their time in giving us an Afro House mix titled 50K Appreciation Mix.
They also dropped Bambelela featuring TradeMark & Sir Leon as one of their welcoming tracks.
In taking it to a new level, they drop this new track.
Afro Brotherz & Indlovukazi – Umoya (Remix Package)
1. Afro Brotherz & Indlovukazi – Umoya (Caiiro Hub Mix)
2. Afro Brotherz & Indlovukazi – Umoya (DJ Vitoto & Tefo Foxx's Club Mix)
3. Afro Brotherz & Indlovukazi – Umoya (Pastor Snow's Tech Touch)
4. Afro Brotherz & Indlovukazi – Umoya (Afro Victimz Uppercut Mix)
5. Afro Brotherz & Indlovukazi – Umoya (Candy Man's Remix)
6. Afro Brotherz & Indlovukazi – Umoya (DJ Jim Mastershine's Remix)