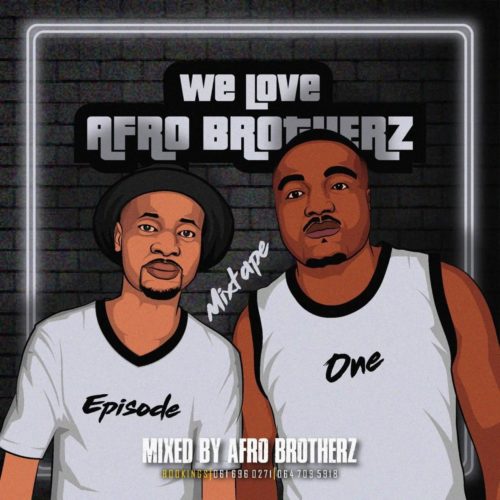 Afro Brotherz takes a new turn as they release a new mix-tagged We Love Afro Brotherz Mixtape (Episode One).
They opened the year taking their time in giving us an Afro House mix titled 50K Appreciation Mix. After debuting on that, they also dropped Bambelela featuring TradeMark and Sir Leon.
Sharing their tracklist below, they take a new turn dropping this new track to their fans.
Afro Brotherz – We Love Afro Brotherz Mixtape (Episode One)
1. Afro Brotherz – Intervention ft. Tebza De Guitar
2. Afro Brotherz – Amazulu ft. Nthabiseng Instrumental
3. Afro Brotherz – Blue Ocean
4. Afro Brotherz – Coverage
5. Afro Brotherz – Madiba + Melisa Peter on Vocal
6. Afro Brotherz – Ikan Yothando ft. Mr Chillax & TRM SA)
7. DJ Maq & Afro Brotherz
8. Afro Brotherz – Gezi Man