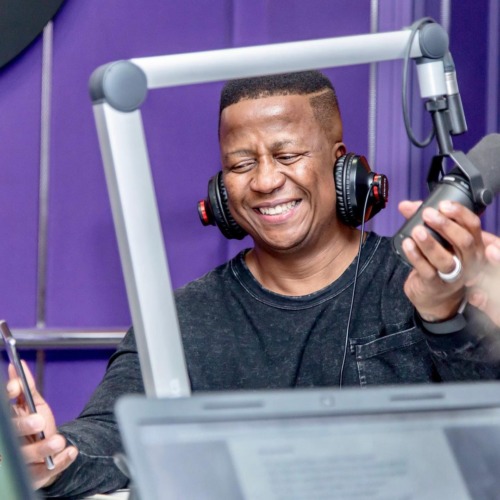 DJ Fresh opens the year for his fans with this amazing delivery titled Another Fresh Mix (Episode 151).
He shares a playlist of 16 tracks which are also available on the site.
The Amapiano DJ uses this new delivery to bring back his reign after being suspended from his radio channel due to sexual assault.
DJ Fresh made his last appearance collaborating with Shona SA on Mukuru featuring Audius Mukuru.
Holding it well for his fans, he drops this new mix.
DJ Fresh SA – Another Fresh Mix (Episode 151)
01. Gaba Cannal & George Lesley – Healer Ntliziyo Yam ft. Russell Zuma
02. Black Coffee – We Are One (Loxion Deep, O Tee De Jazz & Mzondi Project Rework) ft. Hugh Masekela
03. Sinny Man'Que – Good Guy (Oxford Mix)
04. Tribesoul & Bido Vega – Peach (Tech Fee)
05. Kwiish SA – Suspect No 55 ft. De Mthuda
06. DBN Gogo, TNK MusiQ & DJ Stopper – Bells ft. Eltonk SA
07. Kwiish SA – Approved Sax ft. De Mthuda
08. Mellow & Sleazy & Sir Trill – Your Body ft. DJ Maphorisa
09. Tribesoul & Bido Vega – Wiseman (Main Mix)
10. Dave Jayie – Sponono ft. Sizwe Alakine, Mellow & Sleazy
11. Ralf Gum – Complicated (Loxion Deep's Rework) ft. Kafele Bandele 
12. De Mogul SA – Umxabanisi ft. Boontle RSA, Dash SA & Typical SA
13. Mobi Dixon – Love Colour Spin (Loxion Deep & Zetzet Rework) ft. Msaki 
14. Kwiish SA – Indoda ft. De Mthuda, Malumnator & Mogomotsi Chosen
15. TheologyHD – Ngikhetha Le ft. Aymos
16. Sinny Man'Que – Jimile ft. LeeMcKrazy