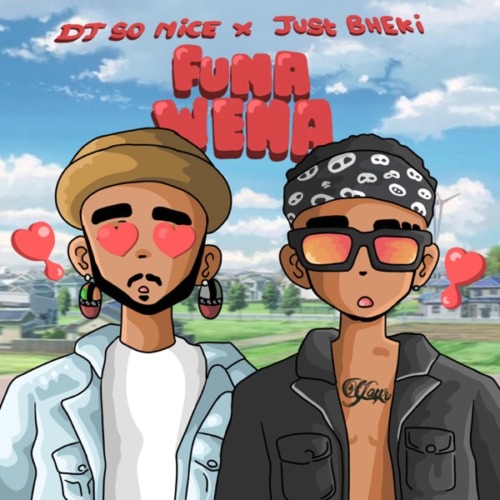 DJ So Nice and Just Bheki pair up to drop this new track titled Funa Wena.
They make a Hip Hop debut for their fans by showing how good they are. DJ So Nice recently also worked with Saudi and KLY's track titled Wamuhle featuring BonafideBilli
DJ So Nice once did so in 2020 when he dropped Ok Cool! Round 2! featuring Rouge, Zingah & Gigi Lamayne.
That was his most recent appearance with us as he runs it over with this new track.
DJ So Nice & Just Bheki – Funa Wena