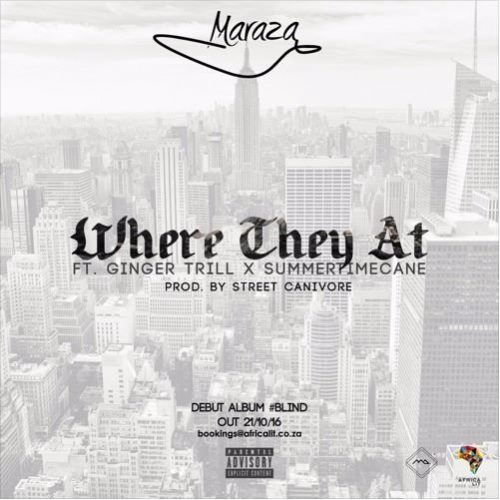 In preparation for his much anticipated debut album BLIND, MarazA releases another free street anthem titled Where They At.
Produced by Street Carnivore and featuring Ginger Breadman and Summertime CANE, Where They AT is a Hip Hop street anthem that declares MarazA's intent to "Run The City Right Now". Accompanied by witty bars and swooning synths, this is a mid-tempo street banger with a difference.
Not an official follow up to his massive hit GWAN, Where They At ft. Ginger Breadman x Summertime CANE is MarazA's way of satisfying his fans' massive thirst for MORE of his Poetry, MORE of his musicality and, soon enough, way more RRRrrrazahh!
Download and enjoy!