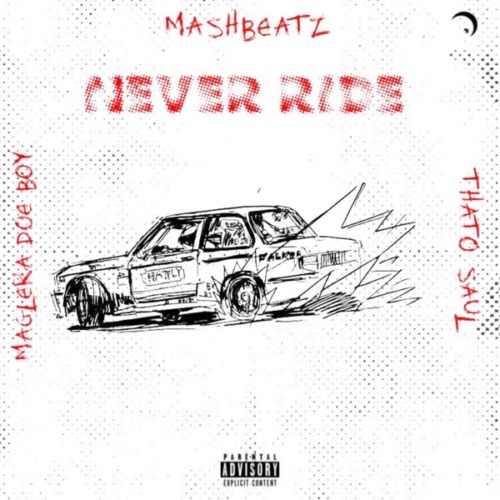 Mashbeatz releases this new track titled Never Ride featuring Thato Saul and Maglera Doe Boy.
Mashbeatz continues to put out more work with his pal Thato Saul. They also released an album together the middle of last year titled If You Know, You Know.
MashBeatz has appeared with A-Reece a couple of times on tracks like LifesTyle, Honest, Less Is More, Off-White featuring Ex Global, Ecco & Wordz.
Teaming up with Thato Saul again, they give their fans something new.
Mashbeatz – Never Ride ft. Thato Saul & Maglera Doe Boy