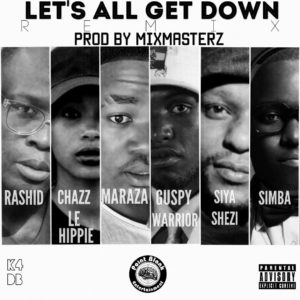 Rashid Kay teams up with a number of hot spitters for his new single.
Rashid just wants to get down and to do that so he calls upon Chazz Le Hippie, Maraza, Siya Shezi, Simba & Guspy Warrior to assist him on his summer anthem.
This is a solid hip-hop joint. Download and enjoy!
DOWNLOAD: RashidKay – "Let's All Get Down Remix" ft. Chazz Le Hippie, MarazA, Siya Shezi, Simba Guspy Warrior