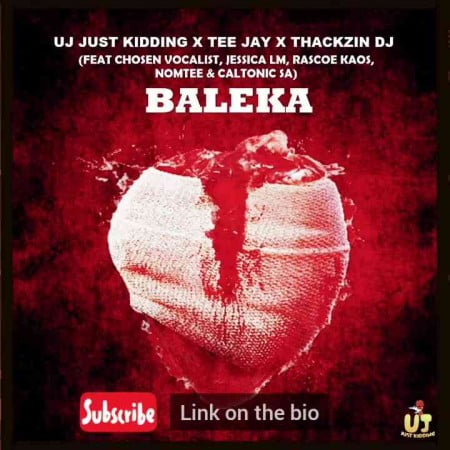 ThackzinDJ, UJ Just Kidding, and Tee Jay take charge with this new track titled Baleka featuring Caltonic SA, Nomtee, Chosen Vocalist, and Jessica LM.
They reason together and drop one of the assumed hits for the moment.
ThackzinDJ and Musichlonza made their last debut on Desparado featuring TaSkipper.
ThackzinDJ recently released his Ingqumbo Yeminyanya EP which featured some of his closest vocalist and co-producers.
He also served his fans with an amazing album titled Minister of Gwam Gwam.
Bringing the game back, he makes this his latest project as he serves his audience just what they need during moments like this.
ThackzinDJ, UJ Just Kidding, Tee Jay – Baleka ft. Caltonic SA, Nomtee, Chosen Vocalist & Jessica LM