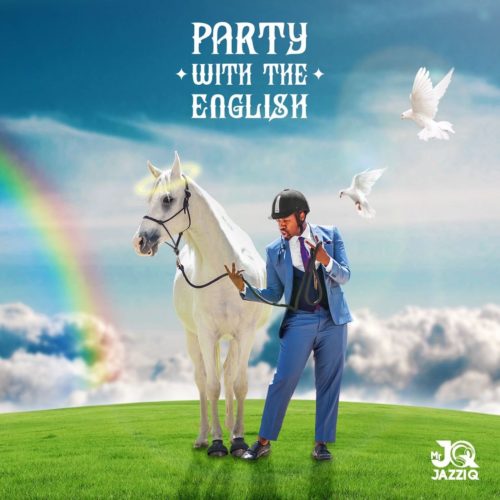 In preparing the way, Mr JazziQ releases his Party With The English tracklist and announces the release date.
The album holds 10 solid tracks with different Amapiano game-changers in the industry.
Mpura, Busta 929, MDU aka TRP, Kabza De Small, Lady DU, Boohle, Reece Madlisa, Zuma, and a few more gave the album their best in production.
Mr JazziQ had gone ahead with promoting the album with tracks like Woza featuring Lady Du, Kabza De Small & Boohle and Picture Junkpark featuring Mpura & Fake Love.
He had announced to bring the track on the 23rd of April, 2021. In anticipation of the album, he drops the tracklist.
1. Mr JazziQ – Lerato ft. Mpura, Purple Mellow & Busta 929
2. Mr JazziQ – Sebenzela Wena ft. The Majesties & MDU aka TRP
3. Mr JazziQ – Woza ft. Kabza De Small, Lady DU & Boohle
4. Mr JazziQ – Picture JunkPart ft. Mpura & FakeLove
5. Mr JazziQ – Nomayini ft. Boohle & Mellow & Sleazy
6. Mr JazziQ – Tshepi ft. Kay Invictus, Vic Typhoon, Mellow & Sleazy
7. Mr JazziQ – Le Tin ft. Kabza De Small, Zuma & Reece Madlisa
8. Mr JazziQ – Rockit ft. Soul Revolver, Mellow & Sleazy
9. Mr JazziQ – Kunana ft. Soul Revolver & Koppz Avenue
10. Mr JazziQ – PWTE ft. Soul Revolver, Mellow & Sleazy