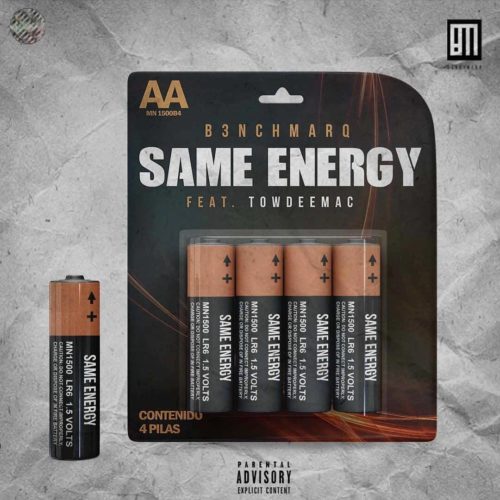 [Hook: Pjay]
Fede when I get mine, ska mfounela
You hit the snooze button, now It's oh well
I'ma need you to keep the same energy
I'ma need you to keep the same energy
'Cause you know, you know I got it
'Cause you know, you know I got it
[Verse 1: Pjay]
Sa hopola when I wasn't really getting all that chankura?
Now it's two middle fingers sticking through that sunroof
Used to shoot my shots, now I'm tryna own a gun too
Finally got my shot now I'm finna be a star too
When God gave mama a son she got a shot too
Sphithiphithi but we had to run through
Jiki jiki now we run it like Jews
Now we get the bag and fak' is'cathulo, ooh
I tell my mama we made it 'cause we were made for it
Now if you got my attention, you probably paid for it
But I pay none to you guys
A whole new year's about to get weird for you guys
Straight from the top, we don't prepare for you guys
We might rub it all over your face to make it clear for you guys (Wantshwara?)
Big man tings, prolyl too heavy for skalo
And my time is money ntwana nothing for mahala
[Hook: Pjay]
Fede when I get mine, ska mfounela
You hit the snooze button, now It's oh well
I'ma need you to keep the same energy
I'ma need you to keep the same energy
'Cause you know, you know I got it
'Cause you know, you know I got it
[Post-Hook: Tkay]
Hao le monate o ska mpitsa
Hao na zaka ska ntiya
Hao le monate o ska mpitsa
Ene o ska rasa wa e senya
[Verse 2: TKay]
I was busy paper chasing, now I'm on the front page
Ain't no Stevie, I decline blind dates
Break bread everyday, sip Chardonnay
Phum' ePitori with the gang next to Pheli Bay
Skhwama sami sonny gotta be bigger than Heavy K
Show face, save money, make it marinade
Vul' indlela like Brenda Fasi and never navigate
And If I smash your bitch you will never know
You feeling jelly, some niggas are feeling steady
You ain't even part of the game, you on the podium
Ey wena I don't mix my Henny with the sodium
Yithi abodokotela, igang yam' iyaphilisana
Izinja zami zikhand' imali zidle nam'
Ung'bheke kahle, I-Henny yami I-premium
Ntwana we been hungry, I ain't talking Ramadan
Mama said the cheese is coming, she ain't talking Parmalat
I'm from ekasi where nobody cares
Niggas only come when it's after tears
A candle in the crib is a chandelier
White man after matric is a millionaire
God told me 2020 my cheque will clear
Wena etswa daar, got your chick in a hotel
Wishing she ain't never tell
She on the bed, kea mo namela
Got her singing like Adele (Yeah), ke a e katela
Oh my oh my. oh my God!
[Verse 3: Towdee Mac]
Bulang ditsebe, tswalang melomo
Listen to the kids, tlogelang diphone
You'd love a chance, tlgelang metlholo
Silang mabele, gamang dikgomo
Come on, kopa o ska fokotsa, oketsa s'o seo
Se nkhopotsa nako tsa van tuka, nako tseo
Magozo nea gozoka, bafunda ka di'o tseo
Re mokola kaofela, re kgoboga nakong tseo
S'o se bone thola, borethe deceptive
Meno a masweu kill you a go shenametse
Phokojwe go tsela wa letlalo le dithetse
Mphe-mphe wa lapisa, ikemisetse
The truth is hidden way deep in the colour spectrum
Anybody gon' try to bring it out, they gon' reject 'em
Got a whole lot of thoughts, I wonder should I project them
Like if Leano Bongani-Fasie'd, how would I protect him from the jump?
[Hook: Pjay]
Fede when I get mine, ska mfounela
You hit the snooze button, now It's oh well
I'ma need you to keep the same energy
I'ma need you to keep the same energy
'Cause you know, you know I got it
[Post-Hook: Tkay]
Hao le monate o ska mpitsa
Hao na zaka ska ntiya
Hao le monate o ska mpitsa
Ene o ska rasa wa e senya