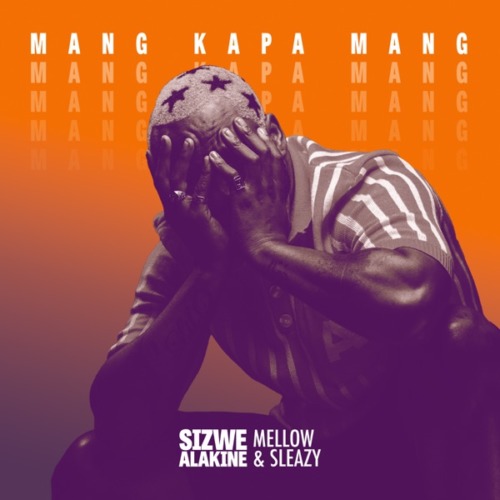 Sizwe Alakine takes it official as he drops the tracklist for his next album titled Alakine World.
The project is seen to hold 13 tracks featuring Mellow, Sleazy, Kabza De Small, Gemini Major, Mr JazziQ, DJ Stokie, and a few more top artists.
The Amapiano convert introduced the project when he also dropped Mang Kapa Mang featuring Mellow and Sleazy.
He also dropped a single titled AmaVampire featuring Mr JazziQ, Tserai J, PMD, Boibizza, 2wo Short, and Soultribute.
This shows how much he is enjoying the Amapiano genre as he also worked with Mellow and Sleazy on Casablanca featuring Madumane and Mpura.
He continues to take his place in the industry as he drops this new project.
ALBUM: Sizwe Alakine – Alakine World (Tracklist)
1. Sizwe Alakine – Jersey No 10 ft, Pcee, Kiyika De Soul & Zen'T
2. Sizwe Alakine – Mang Kapa Mang ft. Mellow & Sleazy
3. Sizwe Alakine – Ntaka (Imali Ayikho) ft. Imnotsteelo
4. Sizwe Alakine – After Tears ft. Boohle, DJ Stokie & Tycoon
5. Sizwe Alakine – Abantu ft. Felo Le Tee & Lady Du
6. Sizwe Alakine – Bring It Back ft. Roii, Strictly BK, King Jillz & Sawcy
7. Sizwe Alakine – Ngiyashiselwa ft. Boii Bizza & King Jillz
8. Sizwe Alakine – Amaginsa ft. Kabza De Small, Deeper Phil & Dayjoy Skillz
9. Sizwe Alakine – Konko ft. S'tukzin & Gemini Major
10. Sizwe Alakine – Ziyawa La ft. Zan'Ten & Raspy
11. Sizwe Alakine – Amavampire ft. Mr JazziQ, Tserai J X PMD, Boii Bizza, 2woshort & Soultribute
12. Sizwe Alakine – Estoepini ft. Tseraj J X PMD, Kid-X & Vision
13. Sizwe Alakine – Impilo ft. Manzo & Tumisho