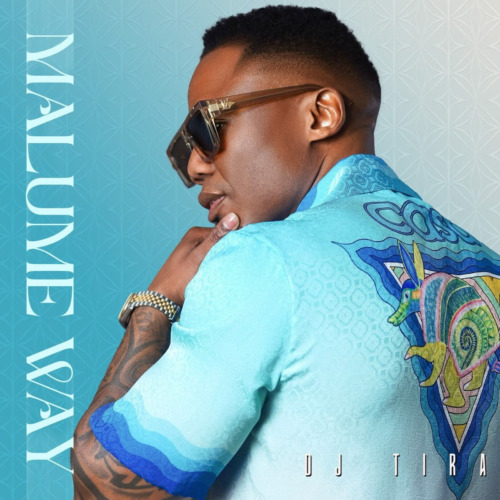 "Malume Way" is an album by DJ Tira that encapsulates the spirit of the dancefloor and the vibrant energy of South African music.
The album is a collection of tracks that traverse various genres, from Amapiano to House and beyond, all united by DJ Tira's signature production style and infectious beats.
The album's title track, "Malume Way," serves as a celebration of DJ Tira's unique approach to music-making.
He opened the project with tracks like Ukholo featuring Aymos, Prince Bulo & Dladla Mshunqisi, Mina Nginje featuring D'banj, Nkosazana Daughter & Master KG, Data featuring Mr Thela, Nobantu Vilakazi, Sykes & Blaq Kiidd, and a few more from it
The album itself is a journey through different musical landscapes, featuring collaborations with a diverse range of artists. From infectious dance tracks to soulful ballads, "Malume Way" offers a well-rounded listening experience.
DJ Tira's ability to curate tracks that resonate with both local and international audiences is on full display, as he seamlessly blends different influences and sounds.
"Malume Way" is not just an album; it's a testament to DJ Tira's impact on the South African music scene and his ability to create music that brings people together on the dancefloor.
1. DJ Tira & Prince Bulo – Ukholo ft. Aymos & Dladla Mshunqisi
2. DJ Tira & D'banj – Mina Nginje ft. Nkosazana Daughter & Master KG
3. DJ Tira & Skillz – Korobela ft Murumba Pitch & Q Twins
4. DJ Tira & Nomfundo Moh – Uthando Lwakho ft. Prince Bulo
5. DJ Tira & Xowla – Cela Skhulume ft. Lwah Ndlunkulu
6. DJ Tira & Mr Thela – Data ft. Nobantu Vilakazi, Sykes & Blaq Kiidd
7. DJ Tira & General C'mamane – Buya ft. Soulful G & Beast Rsa
8. DJ Tira – Asijabule ft. Mashudu
9. DJ Tira & Bhuwa G – Bhuwa's Party ft. CampMasters, Solan Lo, DJ Pepe & Kwah
10. DJ Tira & DJ SK – Beautiful Life ft. MLU & Danger
11. DJ Tira & Vanger Boyz – Tira's Boot 2023 ft. Thulani Way & NaakMusiQ
12. DJ Tira & Blaq Kiidd – Umshove
13. DJ Tira & General C'mamane – Obhuti ft. Miss Vee, Emza & Khanya Da Best
14. DJ Tira & GoldMax – Iskhathi
15. DJ Tira & Jah Prayzah – Tocheka ft. Nomfundo Moh & Mvzzle