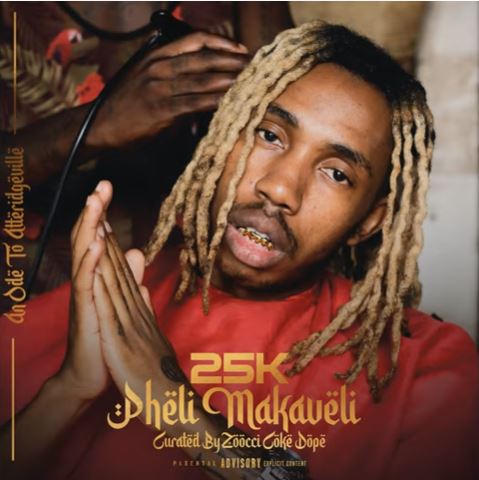 Coming off as a new one, 25K drops a new track titled Blarofornia featuring Zoocci Coke Dope.
He drops the new track from his latest album titled Pheli Makaveli.
Coming off the album he dropped an intro titled Pheli Makaveli and Hustlers Prayer featuring A-Reece.
25K has featured on tracks like Boity's track titled 018's Finest (Remix) and Focalistic's track titled Stlamatlama featuring 25k, Abidoza, Junior Taurus.
Taking it on a new level for his fans, he drops this new track.