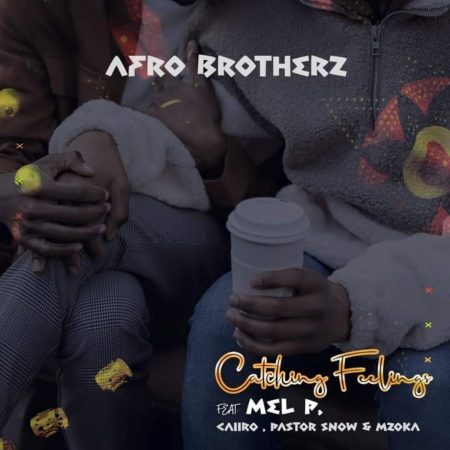 Afro Brotherz take this new track titled Catching Feelings featuring Caiiro, Melisa Peter, Pastor Snow, and Mzoka.
They use the track in pushing the weekend groove for their fans.
Holding the last effort of Afro Brotherz, they made their last appearance on Umdali featuring Unit EM with Pixie L.
Afro Brotherz opened the year taking their time in giving us an Afro House mix titled 50K Appreciation Mix.
They also dropped Bambelela featuring TradeMark & Sir Leon as one of their welcoming tracks.
In taking it to a new level, they drop this new track.
Afro Brotherz – Catching Feelings ft. Caiiro, Melisa Peter, Pastor Snow & Mzoka