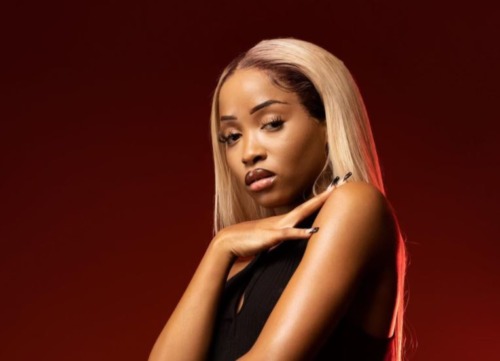 The South African music industry unearths new talents monthly, thanks to the Amapaino genre which has given less or no power to gatekeepers of the industry, hence steadily increasing the numbers of musicians in the country within the past two years.
Gone are the days when you need to drop multiple songs or even projects before you leave a mark in the game, now, all you need is to find means to stay relevant no matter how little it is.
Within the past few months, we've seen the emergence of potential superstars who are likely to shoulder the South African music industry in the future.
These newcomers are worth looking out for; some of them have dropped a few hit songs and featured in various hit songs owned by superstars, but more is expected from them in other to have their legs deeply rooted in the industry.
We acknowledge their moves and contributions to feeding the soul of music lovers within and across borders.
Below are 10 South African musicians to look out for this year
1. TOSS
Toss evidently has lots to deliver, as he has a magical blend of music and dance. Umlando is his first hit song, and it's catalyzed him to fame. His music-career signatures will take him far, which are going topless for performances and his stiff-dance moves.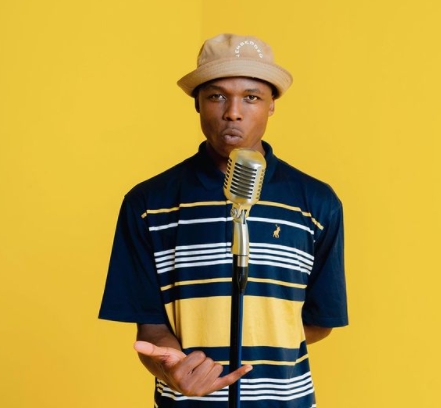 2. UNCLE WAFFLES
The DJ took many by surprise with her move from local to international within 5 months. Waffles got followed by American rapper Drake and garnered lots of followers in less than a month without a song of her own. Her performance of Young Stunna's hit song, Adiwele gained her success and has made her perform internationally, From South Africa to Nigeria to the United Kingdom. The DJ dropped a single today, titled Tanzania and she will be debuting an EP on the 30th of March titled Red Dragon.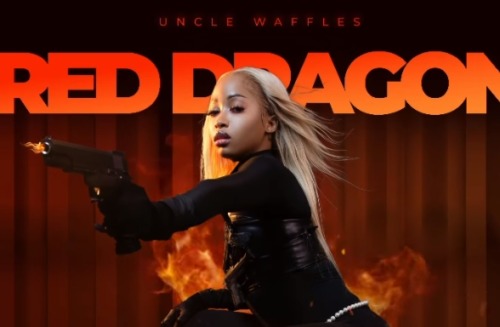 3. SPURA
The singer has a promising career, knowing that she's signed to a record label that has showcased brilliant musicians who are regarded as hitmakers. Spura featured on an amapiano hit song titled Megalo. She's worth looking out for this year.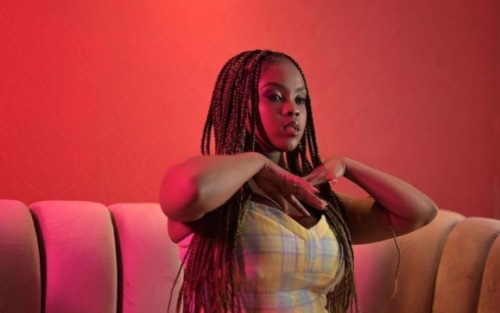 4. NKOSAZANA DAUGHTER
The 22-year-old has collaborated with the likes of Kabza De Small, Master KG, Tyler ICU and a few other producers. Her magical and distinct voice has been able to capture the hearts of South Africans. Within few months in the industry, Nkosazana has made a statement with her music career as she's gained prominence with songs like Bulo, Nomathemba and Dali Nguwe. She's featured in various hit songs from amapiano genre to house music; hence, watch the space and see how she goes from being a fast-rising artiste to a superstar, as she's got it in her.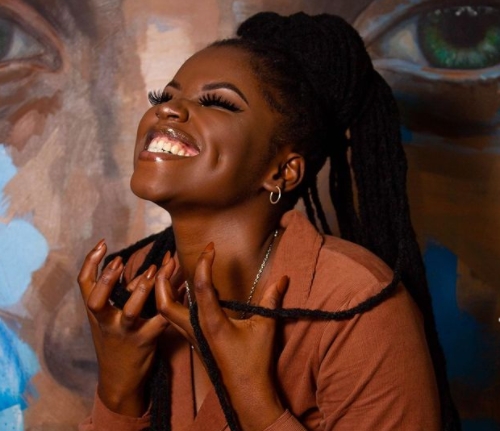 5. MJ
MJ is a vocalist signed to Mr Jazziq's record label, Black Is Brown Entertainment. The  singer has featured in various hit songs like Khuza Gogo, but he's yet to drop his own single. His latest feature is on the unreleased hit song by Daliwonga, Abo Mvela. Since his features turn out to be a blast, then he's worthy looking out for this year.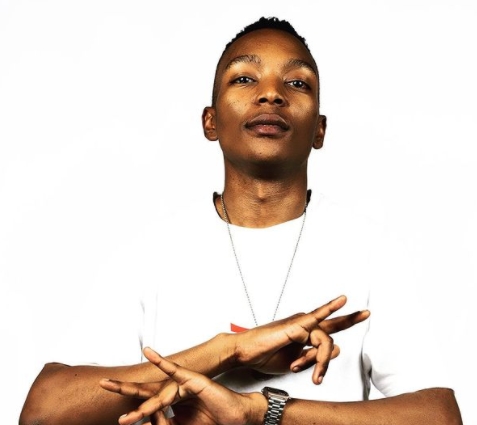 6. TXC
TXC is the combination of two artists, the T stands for Tarryn who is famously known to be a dancer, while the C is known to be Clair who is a DJ. The combo of the two is fire as they are known for shaking up shows with their performances. It's quite interesting to know that the two are yet to drop any music, yet their career is huge as they now perform across the African continent.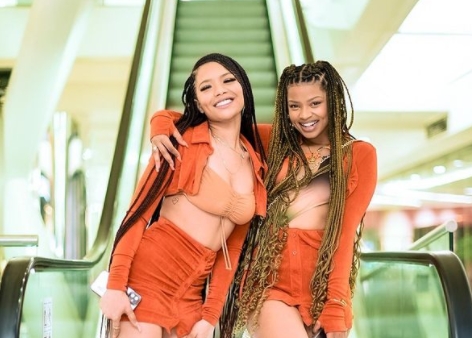 7. PABI COOPER
Pabi got famous with her presence at the Major League DJz' Amapiano Balcony Mix; where she flexes stunning dance moves. Within a short period, she garnered lots of followers on social media and she dropped her first single titled, Isphithiphithi which has gone platinum. A few weeks ago, the singer sold out the venue of her first concert. In less than a year, Pabi went from being an upcoming artist to being a fast-rising star, and she's worked with super stars in the industry like DJ Maphorisa, Busta 929, DBN Gogo and a few others.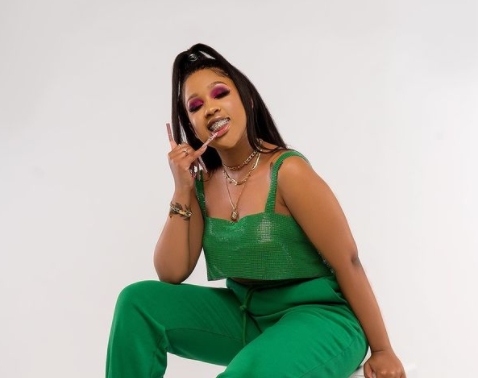 8. MURUMBA PITCH
These duo have a promising career and their musical prowess as a singer and producer has drawn the attention of music stars, including international record label Sony Music. They've worked with the likes of De Mthuda, Kammu Dee, Mellow & Sleazy, and Daliwonga.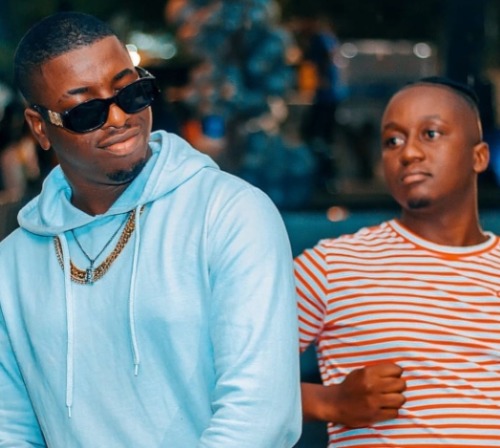 9. CH'CCO
While Ch'cco is yet to deliver a solo single of his', we can't help but identify his contributions to the list of amapiano hit songs in South Africa within the past few months. He's worked with Kelvin Momo and a few others; he also delivered on the hit track Nkao Tempela which he did with Mellow and Sleazy.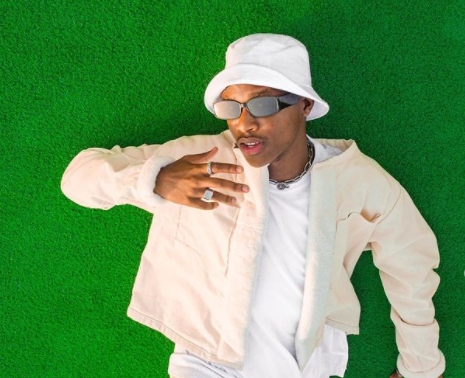 10. KHANYISA
The singer's presence in the music industry was majorly felt late 2021 and it's made mzansi express interest in her music career. She's dropped an EP titled Soft and she has hit songs like Mina Nawe, Bheka Mina Ngedwa. She's featured on the hit songs like Zula Zula.  She's worked with the likes of Mr JazziQ, Malumz on Deck, Lady Du and Focalisitc. She's done well for herself as a newcomer and we expect more from her.