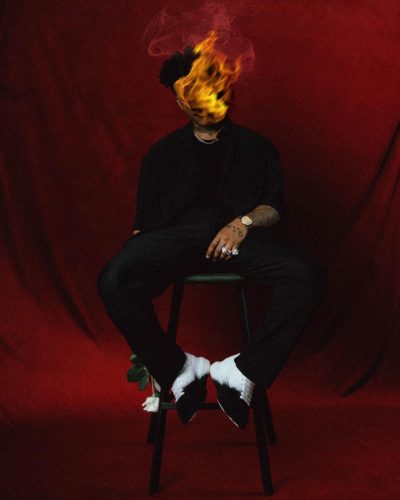 We're back with a new batch of tunes that you most likely missed over the weekend. (From January 22nd to January 28th).
Weekends are jam-packed with songs by your favorite artists, so you've probably missed a few.
(02, 25, 26, 38, 43), among others, got their fans excited for the weekend.
The focus of last week's collection was on giving back to the audience (28-January-2022).
Hip Hop, Afro House, and Amapiano are just a few of the genres that have been adopted to represent the country by musicians.
We've put together a playlist to show our appreciation for their efforts throughout the weekend.
1. Karyendasoul & Da Capo – Gemini's
2. Alliance – Run Up ft. Indigo Stella, Patty Monroe, Ason, TopGogg & Xplosive DJ
3. Wavemaster – iPiano ft. DJ SK, Soul B & Luks
4. Mhaw Keys – Vuka ft. Kabza De Small & MDU aka TRP
5. Logical Rhymez – God Save The King ft. A-Reece
6. Yung Swiss – Why Me (Remix)
7. Kabza De Small & Primetainment Crew – Bengidakiwe ft. Sir Trill, Vocal Kat, Thulasizwe & Smash SA
8. Mhaw Keys – I Pray ft. Kabza De Small
10. Kabza De Small – Inhliziyo ft. Murumba Pitch
11. Vusi Nova – To Love Somebody
13. Bongza – We are One (Main Mix)
14. Bongza – My People ft. MDU aka TRP (Main Mix)
15. Bongza – Lets Play (Original Mix)
16. Bongza – MDU aka TRP (Broken Mix)
17. Bongza – Our Souls ft. MDU aka TRP (Main mix)
18. Kabza De Small – Le Mali ft. Njelic & Simmy
19. Takie Ndou – Ngizophumelela
20. Spirit Of Praise – Spirit Jazz Quartet (Harephilimile)
21. MDU aka TRP – Combo (Vocal Mix)
22. Okmalumkoolkat – Uthando To The T ft. Debra Nist
23. Makhadzi – Azwitshimbili ft. Mr Brown
24. Kabza De Small – Asihambi ft. Boohle
25. Spura – Amahloni
26. Makhadzi – Kulakwe ft. Master KG
27. T-Man – AmaFlight ft. Luxman
28. Shuga Cane – SMS ft. Touchline & Daskidoh
29. The Big Hash – Bigger Than Us ft. Lucasraps
30. Oscar Mbo, LebtoniQ & Mega BT – God Listen
31. Blxckie – Beybii Bhekin (Freestyle)
32. Bob Ezy & Pixie L – Iminyaka
34. DJ SK – Stay Tonight ft. Jolie Soze
35. Emmanuel Jal – Hey Mama (Caiiro Remix) ft. Check B
36. Emmanuel Jal – Hey Mama (Da Capo Touch) ft. Check B
37. Kaygee The Vibe & Ceebar – Club Groove
38. Ntosh Gazi – Ubusuku Bayizolo
39. Kabza De Small – Ngiphendule ft. MDU aka TRP
40. Kammu Dee – iPHOKOPHOKO ft. Toss
42. DJ Raybel – Intelezi ft. SburhAiirsh & Cuba Q
43. Dr Dope – Abalele (Remake)
45. Kabza De Small – Azikhale ft. Daliwonga (Leak)
46. Kabza De Small – Asinavalo ft. Ami Faku (Leak)
47. Visca & Murumba Pitch – Bona Chelte ft. Daliwonga, Mellow & Sleazy
48. Kabza De Small – Singabakho ft. Nobuhle Music (Leak)
49. DBN Gogo, TNK Musiq & EltonK – Bells ft. DJ Stopper (Teaser)
50. Spirit Of Praise – Friends In Praise ft. Neyi Zimu & Omega Khunou (Vol 2 Part 2)
51. Kweyama Brothers – Polo B ft. Slowavex Pushkin Springle
52. DeWun Music – I Don't ft. Dani Bagel
53. DJ Obza – Ithonga ft. Drip Gogo
54. Kabza De Small & Visca – Mina ft. Boohle (Leak)
55. Echo Deep & Black Bone RSA – Ebedakiwe
56. De Mthuda & Sam Deep – The New Twelve ft. Sino Msolo & Murumba Pitch
57. MDU aka TRP & Bongza – Healer ft. Nkulee 501 & Fanarito
58. Felo Le Tee – KoKo Malume ft. Guluva
59. Nasty C – Stalling (snippet)