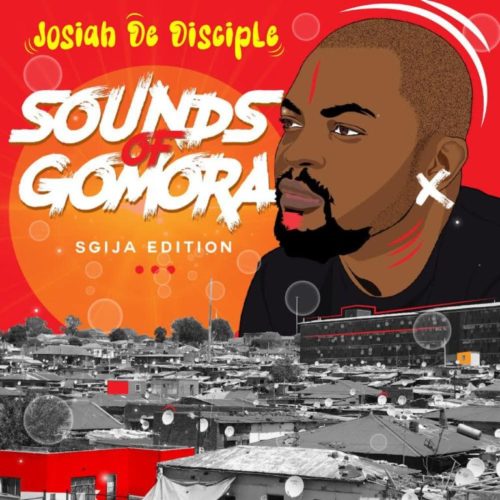 Tracks you probably missed for the weekend (28-January-2022)
We're back with another round of songs you probably missed over the weekend. (From the 22nd until the 28th of January).
Weekends are jam-packed with songs by your favorite musicians, so there's a good chance you've missed a few.
(02, 25, 22, 38, 43), among others, placed their fans in a good mood for the weekend.
Last week's collection centered on giving to the audience (14-January-2022).
Hip Hop, Afro House, and Amapiano are just a few of the genres that artists have used to represent the country.
To demonstrate our appreciation for their work, we present you with some weekend tracks.
1. MDU aka TRP & Kopzz Avenue – Berry Trees
2. YoungstaCPT, Msaki, Shekhinah, GoodLuck – We Own The Future (UCT Online High School Song)
3. AB Crazy – Hurricane ft. Sizwe Alakine
4. Romo – Be Alright ft. Kwesta & Mr Brown
6. Kabza De Small & Da Muziqal Chef – Konka ft. Young Stunna, Nkulee501 & Skroef28
7. OG Gebejino – Mamelodi Anthem ft. Chad Da Don
8. Blxckie & Leodaleo – Toyota Freestyle
9. Blxckie & Leodaleo – Buss Buss
11. Blxckie & Leodaleo – Show You Life
12. Rashid – Klaimar 2.0 ft. Duncan
13. DJ Stokie – Sphesihle ft. Murumba Pitch & Sir Trill
14. Spirit Of Praise – Spirit Jazz Quartet (Joko Ya Hao)
15. Tee Jay & Makwa – Titty Tuesday ft. EeQue, Rascoe Kaos & Freshman
16. Felo Le Tee – 012 Dlozi ft. Guluva
17. Josiah De Disciple – Heist (Sgija Edition) ft. Lennonpercs
18. Josiah De Disciple – The Warning
19. Josiah De Disciple – Lake side
20. Josiah De Disciple – Grootman ft. Dqofficial
21. Josiah De Disciple – 1st Park
22. Josiah De Disciple – Dala What You Must ft. Reece Madlisa & Zuma
23. Nomfundo Moh – Kuhle ft. De Mthuda & Da Muziqal Chef
24. Chad Da Don & YoungstaCPT – Cars & Kinnas 2
25. Tee Jay & Makwa – Ilokishi ft. Sir Trill, Kwesta & Mpura
26. DJ Maphorisa & Visca – Vimba ft. Daliwonga & Murumba Pitch
27. Nkulee501 – Pilla ft. Tribesoul
28. Sir Trill & Soa Mattrix – Batlao Hurda ft. Happy Jazzman
29. Brenden Praise – Matla sona – Free 2 Wrshp
30. Mapara A Jazz & Makhadzi – Too Much ft. Prince Benza & Rude Kid Venda
31. Drizzy Sam Rsa – Thatheka ft. Kaymor & Ohp Sage
32. Tranquillo – Weh Sisi ft. LulownoRif 
33. Innovative DJz – Makukhanye ft. Wade Yarrow
34. Mr JazziQ – Hade Mabebeza ft. Dinky, Ma'Ten, Djy Biza, Djy Zan SA, Mellow & Sleazy
35. David TheKing – Pela Hao / Jehovah o Lefika
36. Josiah De Disciple – Inyathi
37. Josiah De Disciple – Bavume ft. Themba Mbokazi
38. Q Twins & Skye Wanda – Impilo
39. C'buda M, Sdida & DJ Maphorisa – Lento 2.0 ft. Man T & Leehleza
40. Mr JazziQ & M.J – Teka ft. Mellow, Sleazy & Ma'Ten
41. TNS & Kasango – Sikelela ft. Bukeka
42. Kabza De Small & MDU aka TRP – Boizen (Main Mix)
43. DJ Lag – Destiny ft. Amanda Black
44. DJ Pepino – Woza Pepino ft. Asambeni
45. Lungy K – Samkelo ft. Character
46. Aux Cable – Ndiya Ndiya ft. Blxckie, Bhutlalakimi & 031 Choppa
47. MDU aka TRP & Bongza– My People
49. MDU aka TRP & Bongza – Our Souls (Main Mix)
50. MDU aka TRP & Bongza – Sticks ft. Mellow & Sleazy
51. DJ Active Khoisan & VocalTee SA – Idlozi ft. Mkoma Saan, DJ Lesco & Fuza
52. Zano & Jessica LM – Let Go
53. Kabza De Small – Amameter ft. Njelic & Simmy (Leak)