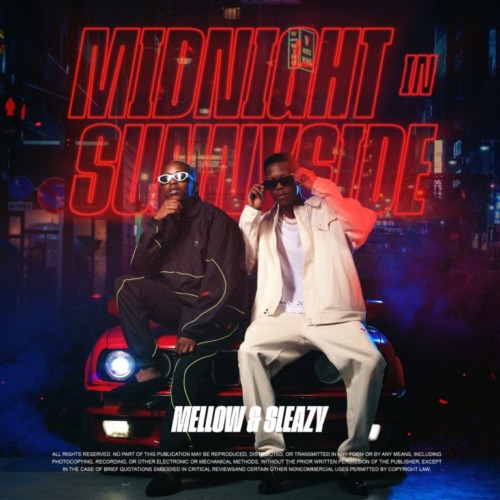 We're back with some new songs from the weekend that you definitely missed.
Weekends are jam-packed with music from your favorite performers, so you've probably missed a few.
Before the weekend, (01, 02, 17, 24, 41, 55, and others) thrilled their followers.
Last week's collection was centered on giving back to the audience (11-March-2022).
Singers have employed Hip Hop, Afro House, and Amapiano as musical styles to represent the country.
We've developed a soundtrack to thank them for their efforts throughout the weekend.
Here's some music from the weekend that you might have missed (15-April-2022)
1. Semi Tee & Focalistic – 2022 ft. Ma Lemon
2. Tshego – The Vibe ft. Cassper Nyovest
3. Tshego – So High ft. Nasty C
4. Tshego – Hennessy ft. Cassper Nyovest & Gemini Major
5. Tshego – Tell Em Say ft. Cassper Nyovest, Nasty C & Gemini Major
6. Tshego – Money Machines ft. Nasty C & Nadia Nakai
7. Focalistic, M.J, Mellow & Sleazy – Sjepa (Official Audio)
8. Reigns Racks & Lady Du – Amameter ft. Tamsi 2.0 & Siphosomething
9. Sphectacula & DJ Naves – Uthando ft. Skye Wanda & Spirit Banger
10. DJ Capital – Call Me Up ft. Touchline & Thabiso Lavish
11. LeeMckrazy – Kiphi' Mali ft. Muziqal Tone, Amu Classic & Kappie
12. LeeMckrazy – Kunjalo ft. Kappie, Amu Classic, Muziqal Tone & Mphow69
13. LeeMckrazy – Goeters ft. Tribesoul, Amu Classic, Muziqal Tone & Mphow69
14. LeeMckrazy – E'partini ft. Amu Classic, Kappie, Muziqal Tone & King P
15. LeeMckrazy – Bambi Sandla ft. Muziqal Tone & Mashudu
16. Mapara A Jazz – Kajola Nou ft. Lovers Exclusive & Jay Swagg
17. Mzukulu – Indlela ft. DJ Tira, Q Twins & Dlala Thukzin
18. Brazo Wa Afrika & Chymamusique – To The World
19. Marcus MC & Kabza De Small – Eloyi ft. Hulumeni, Khanyisa & Dali
20. DJ Sumbody – Korobela ft. Drip Gogo & Lowkeys
22. Msesh – Sela Kaloku ft. TuksinSA & Mkoma Saan
23. Visca & DJ Maphorisa – Siyavuma ft. Vyno Miller & Kamo Mphela
24. Cyfred – Your Body ft. Musa Keys & Focalistic
25. JayHood – Philosophy ft. Blaklez & Pdot O
26. Kabza De Small – Oska Tata ft. Nia Pearl & MDU aka TRP (Full Audio)
28. Black Sherif – Kwaku The Traveller
29. Nkulee 501 & Skroef28 – Dladla Lengoma
30. TNK Musiq – Seven Commandments
31. Dr Feel – Ufunantoni eGoli ft. Issa Matthews
33. DJ Cleo – Ngiphe ft. Msheke Lezinto & FireMlilo
35. Babsy Mlangeni – Special Angel ft. Mthandazo Gatya
36. Mellow & Sleazy – Topa Ngwana ft. Seekay, M.J & Xduppy
37. J&S Projects & TribeSoul – Pull Up
38. Busta 929 – Ngixolele ft. Boohle (ShabZi Madallion Remix)
39. Qwestakufet – Show Me ft. Cacharel
40. Tyson Sybateli & Jay Jody – If Found Bring Home
41. Kabza De Small – Wena Dali ft. Nkosazana Daughter & Murumba Pitch
42. DBN Gogo – Tango Ring ft. TNK MusiQ & Eltonk
43. Mvzzle – Beautiful ft. Malle
44. Bulo – Isondo ft. Sino Msolo & Nkosazana Daughter
45. Artwork Sounds – Hope ft. SGVO & Oscar Mbo
46. Soa Mattrix – 87 Tone ft. Tribal Soul & DJ Pre Tedzo
47. Maraza – Holding Me Back ft. Tellaman
48. Maraza – Big Booty Bae ft. Trigger Trill
49. Maraza – I Don't Know ft. Tribal
50. Maraza – Izimpisi ft. Hitman CEO & Beast Rsa
51. Big Xhosa – Cassper Nyovest vs Naakmusiq (Rap)
53. Drizzy Sam – Uthando Lungihlulile ft. Sage & Puntsa
54. Mvume CocoSA – I Never Thought ft. Chini
55. Mellow & Sleazy & Justin99 – Chipi Ke Chipi (Official Audio)
56. Kashcpt – All Of Me ft. Kaien Cruz
57. JayHood – Change Me ft. Priddy Prince, K Fantasy & EX Global
58. JayHood – Today ft. Blxckie
59. Dzo 729 – Kuzoba Mnandi ft. Young Stunna & Nvcho
60. Mzukulu – Sanibonani ft. Mnqobi Yazo
61. Jobe London & Killer Kau – Otsotsi Laba ft. Zuma & Moonie
62. Kabza De Small – Bekezela ft. Murumba Pitch (Leak)
65. Kwiish SA – Ngelanga Lomshado ft. Russell Zuma