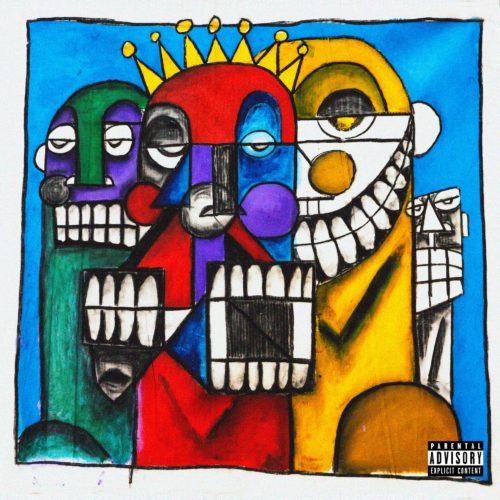 Keeping the music industry moving forward, South African artists have been doing their best in sustaining it with good music.
The movement has been consistent as every artist works behind doors and surprises their fans with something new.
Music like A-Reece – Strictly For My Bitch, Blaklez – Turn The Lights Off ft. PdotO, Junior De Rocka & Lady Du – Catalia ft. Mr JazziQ, Mellow & Sleazy opened the year and made it to the 15 Best SA Songs of the Month (January 2021).
Filtering to the best, here are the top 15  South African songs that caught fans' attention this month.
1. A-Reece – Morning Peace ft. Jay Jody: A-Reece keeps generating supports from his fans anytime he drops a project. They know so sure he hits the street so hard anytime he drops a project to the fans.
2. Focalistic – Ke Star (Remix) ft. Davido: Focalistic takes Amapiano to Nigeria as Davido gets to appear on the remix. Upon the release of the project, they also shared the official music video in promoting the track.
3. Busta 929 – Sgodo ft. Mgiftoz SA, Reece Madlisa, & Zuma: Coming off Busta 929's EP titled Undisputed, this hot track came off it as one of the best on the EP.
4. King Jazz – A Day In December ft. Vigro Deep: King Jazz made his debut appearance on a new track with Vigro Deep titled A Day In December. Vigro Deep recently showed another part of his talents on Major League's mix tagged Amapiano Live Balcony Mix B2B (S2 EP4).
5. King Deetoy, Kabza De Small & DJ Maphorisa – Godzilla: Coming from the collaborative album tagged Petle Petle, they carefully picked this track for their fans as the vibe of all clubs.
6. DJ Switch – Floodgates ft. Gigi Lamayne, Pillboyy & Taylor T: South African producer, DJ Switch, brought a new track with Gigi Lamayne, Pillboyy, and Taylor T titled Floodgates.
DJ Switch last made such a wave-like this when he released his album titled Reset. Showing how much effort he put into the track is including the works of Gigi Lamayne currently working on her project.
7. Emzet – Harambe ft. Syper & AB Crazy: Emzet held the royal staff as he debuts Harambe featuring Syper and AB Crazy.
8. Prince Kaybee – Ebabayo ft. Nokwazi: Prince Kaybee played his role as he drops Ebabayo featuring Nokwazi in anticipation of his album. He also made an appearance on The Republic featuring Afro Brotherz.
9. Gigi Lamayne – Fxck Everybody: Gigi Lamayne fulfilled her words by dropping a surprise track to her fans titled Fxck Everybody.
10. Beast – Pepereza ft. Zuma, Reece Madlisa, Busta 929 & DJ Tira: Beast involved the GQom and Amapiano geeks on his track titled Pepereza.
11. Kabza De Small – Sabela: Amapiano King Kabza De Small debuted a new single titled Sabela. Major League DJz also included him in their mix tagged Amapiano Live Balcony Mix Africa B2B (S2 EP2).
12. Intaba Yase Dubai – S'bali: Intaba Yase Dubai made his first appearance for the year as he dropped a new track titled S'bali.
13. Prince Benza – Ngwago ft. Makhadzi: Prince Benza made another appearance as he features Makhadzi on a new track titled Ngwago. After Prince Benza welcomed the year with Ngiyavuma featuring Master KG & Miss Twaggy, Prince Benza still rides on the collaborative work of My Love owned by Makhadzi which also featured Master KG and Prince Benza.
14. Busta 929 – S'pharaphare ft. Focalistic: Coming as another work effort from Busta 929, he dropped S'pharaphara with Focalistic.
15. Prince Kaybee – The Republic ft. Afro Brotherz: Prince Kaybee released a track for the weekend with Afro Brotherz titled The Republic. Released mixes from Prince Kaybee are Road To 4Th Republic Mix 3, Road To 4Th Republic Mix 2, Visual Mix 2021 Part 1, and Road To 4Th Republic Mix 4 featuring Lebza TheVillain.