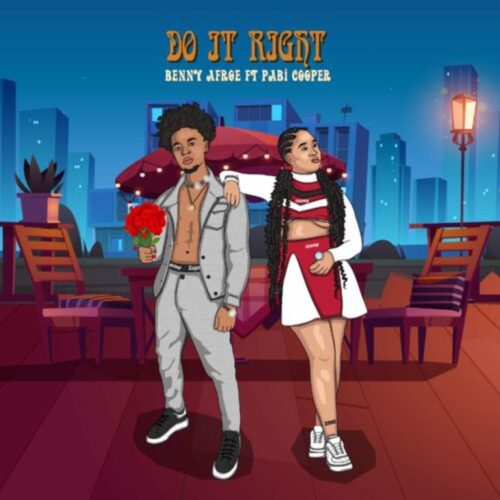 We're back with a new collection of songs that you probably didn't hear over the weekend. (From the 22nd to the 28th of January).
Weekends are jam-packed with songs by your favorite musicians, so there's a good chance you've missed a couple.
(06, 12, 19, 40, 41), among others, pumped up their followers for the weekend.
Last week's collection was centered on giving back to the audience (28-January-2022).
Hip Hop, Afro House, and Amapiano are just a few of the musical styles used by musicians to represent the country.
To demonstrate our gratitude for their work throughout the weekend, we've put up a soundtrack.
1. Kabza De Small – Ngiyak'Thanda ft. Nicole Elocin & Philadlozi
3. K Dot Woza – Waya Waya ft. Da Fresh & General C'mamane
4. Lady Zamar – Collide (Musa Keys Remix)
5. Nkulee501 & Skroef28 – Israel ft. J&S Projects
7. Lebza TheVillain – Sosha ft. Sino Msolo & Toss
8. S'tukzin Da DJay – Chesta ft. Mellow & Sleazy, Tranquillo & DJ 787
9. Kabza De Small – iXeba ft. Msaki
10. Niniola, Kly & 4Rain – Disturb Phone
11. Dineo Ranaka – Ukhona ft. Nokwazi & REGALO Joints
12. Benny Afroe – Do It Right ft. Pabi Cooper
13. Blxckie – Cold
14. Bulo – Udlala Ngami ft. Nkosazana Daughter & Mthunzi
15. Lord Script – Shibilika ft. Okmalumkoolkat & Musiholiq
16. Sun-El Musician & Mici – Respond
17. Jessica LM – Juba Lami ft. Woza Sabza
18. Khanyisa, Villosoul & Focalistic – Zula Zula (Hub Way) ft. Acutedose
19. J Molley – Up To
20. Nicole Elocin – Ignite ft. Tyler ICU
21. Djy Biza & Mr JazziQ – Hade ft. Dinky Kunene, Djy Ma'Ten, Mellow & Sleazy
22. Venom & Shishiliza – Sondela ft. Blxckie, Riky Rick, Tshego, Yumbs & Raspy
23. Deja Vee – Dali ft. Kid X, Ma-E & Airdee
24. DJ Geewave, Bizizi & KayGee – Molweni ft. DJ Tap Tobetsa & Red Carpet
25. Bergie Fresh – Discard ft. Emtee & Rehsa
26. Luu Nineleven – Music & Wine (Tech Soul)
27. Felo Le Tee & DBN Gogo – Yasho ft. Young Stunna & Pabi Cooper
28. TuksinSA – Tshilangano (Khethile Khethile) ft. Mukololo
29. Reekado Banks & Lady Du – Ozumba Mbadiwe (Remix)
30. Kwanda – Kangaka ft. Vusi Nova
31. Aubrey Qwana & Tha Maniac DJ – Nomalizo ft. Howard & Mnqobi Yazo
32. DJ Sbu – Maru A Pula ft. Drum Pope, Bongane Sax, Papa & Atlegang
33. Kammu Dee – Kamu ft. Djy Zan SA & Murumba Pitch
34. Kabza De Small – Ngiyesaba ft. Nkosazana Daughter
35. De Mthuda & Sam Deep – Abo Cheri ft. MalumNator
36. Dr Feel – Vumani
37. Lady Du & DJ Hlo – Mashamplan ft. Bob Mabena
38. Nicole Elocin – Siyathandana ft. Tyler ICU
39. Nicole Elocin – Uthando Iwakho ft. Tyler ICU & Bassie
40. Nicole Elocin – Emoyeni ft. Tyler ICU & Sawce
41. Sir Trill – Mogwanti ft. Mellow & Sleazy, M.J (Leak)
42. Mellow & Sleazy – Lobola ft. Daliwonga, Sir Trill & Djy Ma'Ten (Leak)
43. ReaDaSoul & Rea WMNTA – Summer Daze (Amapiano Remix) ft. Fordkeyz
44. Sir Trill – I Want Your Body ft. M.J, Mellow & Sleazy (Leak)
45. Sir Trill – Bhuti Manikiniki ft. Mellow & Sleazy (Leak)
46. DrummeRTee924 – 77 (To DBN Gogo & Unlimited Soul) ft. DJ Tiesto & Drugger Boyz
48. Scotts Maphuma – Glory To God ft. Stady K, AmoSoul & Boss Tenor
50. CKay – Love Nwantiti (Remix) ft. Mellow & Sleazy
51. DBN Gogo, TNK Musiq & EltonK – Bells ft. DJ Stopper (Full Song)
52. Tee Jay, Basetsana & Makwa – Lwangempela ft. Lucille Slade & Moscow
53. Da Muziqal Chef – Obrigado ft. Kabza De Small & Murumba Pitch
55. Indigo Stella – Super Gremlin