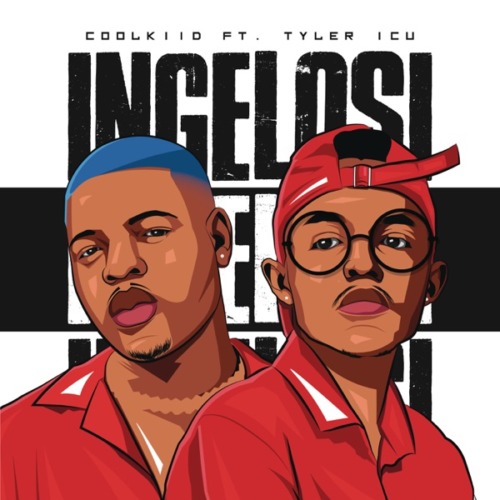 We're back with a new batch of music you probably didn't hear over the weekend.
Weekends are jam-packed with music from your favorite artists, so there's a good chance you've missed a few.
(14, 17, 19, 21, 30, 42, and others) enthused their fans for the next weekend.
The focus of last week's collection was on giving back to the audience (04-March-2022).
Hip Hop, Afro House, and Amapiano are among the musical styles used by singers to represent the country.
We've created a soundtrack to express our gratitude for their work over the weekend.
Tracks you probably missed for the weekend (11-March-2022)
1. Kabza De Small & Young Stunna – Khwela Khwela ft. Black Motion & DJ Maphorisa (Leak)
2. Dlala Mlungu & Kay Musiq – Amehlo ft. Miss Ready
3. Visca – The End ft. Nicole Elocin
4. Kwiish SA – Approved Sax ft. De Mthuda
5. Kwiish SA – Themba Lakhe ft. MalumNator
6. Kwiish SA – Poyoyo ft. De Mthuda
7. Donald, Dr Moruti & Dee Cee – I'm In Love
8. Caltonic SA & King Tone SA – Fly ft. Remz the Violinist
9. Freddy K & King Tone SA – Nkwari
12. Mellow & Sleazy – Lobola ft. Daliwonga & M.J (Full Song)
13. Faith K – Nangena ft. Zingah
14. DJ Tira – Ngiyathembisa ft. Boohle, Q Twins & Skye Wanda
15. DJ Tpz – Shona Langa ft. Mr Chillax
16. LesediTheDJ – Over Me ft. Blxckie & Slim Ego
17. Diamond Platnumz – Fresh ft. Focalistic, Costa Titch & Pabi Cooper
18. Okmalumkoolkat – Lokshin Gqom Wave
19. Coolkiid – Ingelosi ft. Tyler ICU (Official Audio)
20. Busiswa – Where You Dey Go ft. Naira Marley
21. Ndlovu Youth Choir – Man In The Mirror
22. Team Mosha & Dadaman – We Nyaka Byang ft. Madash
23. Afro Brotherz – Russian Weapon
24. King Tone SA – 3Kings 2 ft. Blaqnick & MasterBlaq
25. De Mogul SA – Bawo ft. Miss Twaggy
26. King Tone SA – Intro ft. Mbombi De Shebinator & Sinny Man'Que
27. King Tone SA – Exclusive ft. TNK MusiQ
28. Woza Sabza – Ngikhethile ft. Nokwazi
29. Indlovukazi – Ngigcwalise ft. Stevie M & DJ Chase
30. Benny Chill – Ngozi ft. AKA & Mustbedubz
31. Thulasizwe The Vocalist – Lerato ft. Leon Lee & Megadrumz
32. DJ Ace & Pro Tee – Abezwa ft. Real Nox & Calvin Shaw
33. Dzo 729 & Guyu Pane – Uthand iMali ft. MalumNator
34. Dan Duminy – Alone ft. Blxckie & CrownedYung
35. Echo Deep – Revolution ft. Poetic Leestar
36. InQfive – Kwazulu (Thab De Soul Remix)
37. Dzo 729 & Guyu Pane – Isona Lesgubhu (729 Vocal Mix) ft. Just Bheki & Mr Gun
38. Dzo 729 – iMikhuleko ft. Dlala Mlungu, Mashudu & Guyu Pane
39. King Sfiso – Khala Zome (Lemon & Herb Remix) ft. Mbuso Khoza
40. Yanga Chief – 22 Freestyle
41. Kelvin Momo – Phumelela ft. Babalwa & Musa Keys
42. Kabza De Small – Infeloyame
43. Mellow & Sleazy – Emergency (Remix) ft. Major Keys
44. JFS Music – Dry Wave ft. King Tone & Soa Mattrix