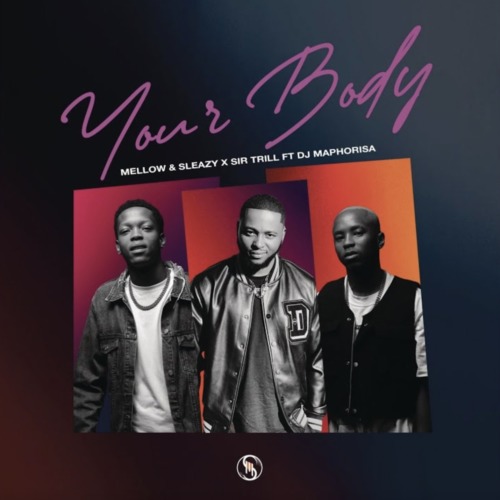 We're back with a new collection of songs that you probably missed for the weekend.
Weekends are jam-packed with music from your favorite artists, so you've undoubtedly missed a few.
(02, 06, 08, 12, 24, and others) pumped up their supporters for the weekend.
Last week's collection was centered on giving back to the audience (18-February-2022).
Singers use a variety of musical styles to represent the country, including Hip Hop, Afro House, and Amapiano.
To show our gratitude for their efforts throughout the weekend, we've composed a soundtrack.
Tracks you probably missed for the weekend (04-March-2022)
1. Nkulee501 – Ziyasha ft. Murumba Pitch & Kammu Dee
3. Kabza De Small & MDU aka TRP – Oska Tata ft. Nia Pearl
4. Mellow & Sleazy – Bona Chelte ft. Daliwonga, Visca & Murumba Pitch
5. DBN Gogo, TNK Musiq & DJ Stopper – Bells ft. Eltonk SA (Official Audio) 
6. Slenda Da Dancing DJ & Inkosi Yama Nesi – Nkunku Tshwala ft. DJ Bopstar SA, Manana Reported, DJ Tira & Beast RSA
7. Mellow & Sleazy & Sir Trill – Your Body ft. DJ Maphorisa (Official Audio)
8. Prince Kaybee – Breakfast in Soweto ft. Ben September & Mandlin Beams
9. Blaqnick & MasterBlaq – La Mezcla (Remix) [Full Audio]
10. Costa Titch, AKA & Kooldrink – Super Soft (Remix) ft. Jose Rocha
12. Kwiish SA – Suspect No 55 ft. De Mthuda
13. Kwiish SA – Wuye ft. MalumNator
14. Kwiish SA – Jaiva ft. Sam Deep & MalumNator
15. Kwiish SA – Anizthembi ft. Sam Deep, MalumNator & Sihle
16. Kwiish SA – Sakhumbula ft. MalumNator
17. Kwiish SA – Local Tech ft. De Mthuda
18. Kwiish SA – Indoda ft. De Mthuda, MalumNator & Mogomotsi Chosen
19. Kwiish SA – Izintsizwa ft. Sam Deep & MalumNator
20. De Mthuda – Fedelity ft. Sam Deep
21. Amu Classic & Kappie – iDlozi ft. LeeMcKrazy, Guyu Pane, Muziqal Tone & Sinny Man'Que
23. Kaymolic – Need To Be Home ft. Vigro Deep
24. Sfarzo Rtee – Kuvaliwe ft. Yumbs, Mashudu & Mzu M (Official Audio)
25. Presh – Buya ft. Mthandazo Gatya
26. De Mogul SA – Umxabanisi ft. Boontle RSA, Dash SA & Typical SA
27. Echo Deep & Dr Feel – Isihlungu ft. Sontshikazi
28. Faith K – Ayifambeni ft. Gigi Lamayne
29. Sibu Nzuza – Mpulele ft. Malome Vector
30. DJ SK – Nyamezela ft. Ma1000 The Vocalist
31. Kwiish SA – Teka ft. De Mthuda & Da Ish
32. Romo – Pelo Yaka ft. Zanda Zakuza
33. Romo – Holding On ft. Zanda Zakuza & Mkoma Saan
34. Takie Ndou – Vhayakona Yehovah
35. Romo – If You Love Me ft. Mr Brown
36. Mellow & Sleazy – Sjepa ft. Focalistic & M. J (Full Audio)
37. Kabza De Small – Kuzoba Mnandi ft. Young Stunna, Nkulee501 & Skroef28
38. Felo Le Tee & Myztro – Rekere ft. Mellow & Sleazy
39. Frenzyoffixial, Bizizi & Kaygee Daking – Gusheshe
40. Fat Sushi & Toshi – Jonga (Extended Mix)
41. Thabo Jama – Thandaza ft. Zahara
42. Kabza De Small – Pushin Piano ft. Sir Trill & Nkosazana Daughter (Leak)
43. Yumbs, Mellow & Sleazy – Yebo Ke ft. Sir Trill, M.J & Daliwonga
44. Loxion Deep & ZetZet – Massive
45. Loxion Deep – Lost Sensations
46. Boohle & Tee Jay – Qobolwakho ft. Magudulela & Le Sax
47. Gaba Cannal & George Lesley – Healer Ntliziyo Yam ft. Russell Zuma
48. Shane Eagle – Eagle (Freestyle)
49. Vee Mampeezy – Unstoppable ft. DJ Tira
50. Kabza De Small – Infeloyame ft. Msaki (Leak)
51. Lee Roy Lee – Uno ft. Emtee