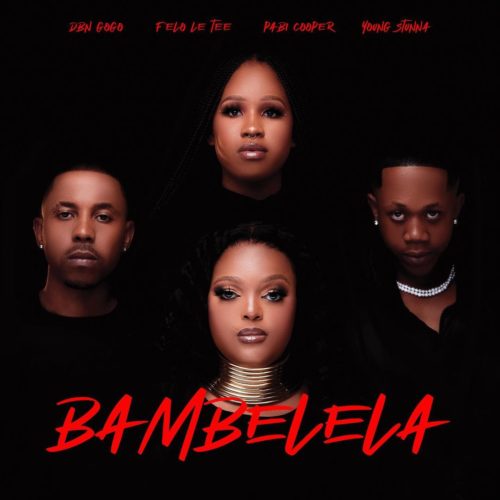 We're back with a new batch of tunes that you most likely missed over the weekend. (From January 22nd to January 28th).
Weekends are jam-packed with songs by your favorite musicians, so you've probably missed a few.
(02, 06, 08, 12, 24, and others) enthused their fans for the weekend.
The focus of last week's collection was on giving back to the audience (28-January-2022).
Hip Hop, Afro House, and Amapiano are just a handful of the musical styles employed to represent the country by singers.
We've created a soundtrack to show our appreciation for their efforts over the weekend.
1. Sboniso Mbhele – Ngindize ft. DJ Manzo SA
2. Chad Da Don – Mind Games ft. Manu Worldstar
3. Xoli M – One More Time ft. Character & Josta
4. Xoli M – Kakuhle ft. Thulasizwe
5. Xoli M – Amanxeba ft. Afrikan Roots
6. Xoli M – Nteke Nteke ft. Caiiro
7. Sbo F – Sthandwa Sami ft. Thee Legacy, Duncan, Assessa & Inkosi Yamagcokama
8. DBN Gogo, Felo Le Tee, Pabi Cooper & Young Stunna – Bambelela (Official Audio) 
9. Paige & Sdala B – Bekumnand Izolo
10. T-Man SA – Crush ft. MFR Souls & Gugu
11. DJ Lag – DJ Lag ft. Babes Wodumo & Mampintsha
12. DJ Lag & Mr JazziQ – Khavhude ft. Vic Typhoon & Mpura
13. Mapara A Jazz – Piano ft. Malungelo & Rapopo
15. Blxckie – Weep
16. Blxckie – Umoya
17. Blxckie – Cry
18. Kwiish SA – Broken Blunt (Spiritual Mix)
19. DJ Tpz & Bukeka – Liyamemeza
20. DBN Gogo – Rings ft. The Lowkeys
21. Echo Deep – Maye
22. Sam Deep – Inyembezi ft. Murumba Pitch & Malumnator
23. DJ Jaivane, Muziqal Tone & Sinny Man'Que – NgeMali (Vocal Mix)
24. Kabza De Small – Hot or Not ft. Nkosazana Daughter
25. Semi Tee & MDU aka TRP – Chingala (Vocal Mix)
26. DJ Stokie – Dlala Stokie (Remix)
27. Echo Deep – Sunrise Anthem (Original Mix)
29. Roque – Virology (Original Mix)
30. QuayR Musiq, Dalootz & M.J – Agak'Deservi
31. Mhaw Keys – Ekhaya ft. Mdu aka TRP & Kabza De Small
32. OddXperienc & Oscar Mbo – Montana
33. DJ Patlama & DJ Bullet – Ngikhethe Wena ft. Pixie L
34. QuayR Musiq & Dalootz – Umoya ft. M.J, Mellow & Sleazy
35. JayHood – Voices ft. Wordz
36. The Big Hash – Aries Season (Demo)
37. The Big Hash – Love I Once Knew ft. Titose (Demo)