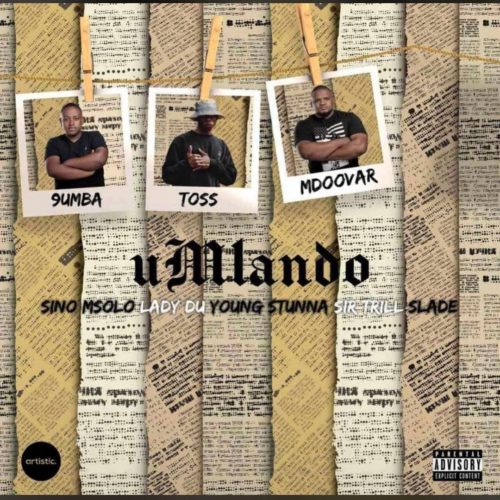 We bring to you another edition of the tracks you probably missed for the weekend. (10th of January – 17th of January).
Weekends are jam-packed with songs from your favorite artists, so you've probably skipped a few.
Tracks like ( 21, 02, 13, 41, 43) kept their fans in a good mood for the weekend.
Artists have been representing the country in a variety of ways, including Hip Hop, Afro House, and Amapiano.
We present you with some weekend tracks to show our appreciation for their efforts.
1. Amaarae – SAD GIRLZ LUV MONEY (Vigro Deep Amapiano Remix)
2. DJ Tarico, Nelson Tivane, Preck & Yemi Alade – Tell Somebody
3. Spirit Of Praise – English Hits Compilation
4. Tyler ICU – Tyler Hlanganise ft. Murumba Pitch, Nkulee 501 & Skroef28 (Leak)
5. Felo Le Tee & Myztro – Pitori 012 (Leak)
6. Moreki – Sexual Healing (Amapiano Remix)
7. Kabza De Small – Kulungile ft. Nia Pearl (Leak)
8. DJ Melzi – Kethe Wena ft. Letso M
9. William Last KRM – IY-Yi ft. Takunda 
10. Oskido & DJ Stokie – Exclusive Private School Amapiano
11. Sir Trill – Busisa Iyano ft. ThackzinDJ & Tee Jay (Leak)
12. DJ Melzi – Executive ft. Yumbs
13. Bee Deejay – What More Do You Want ft. Mshayi & Mr Thela
14. DJ Maphorisa, Mellow & Sleazy – Two By Two
15. Tyler ICU – Nhliziyo Part 1 ft. Nkosazana Daughter, Kabza De Small, DJ Maphorisa & Nevigkeys
16. Zuko SA – Qhawe Lam ft. Nwabisa-G
18. MDU aka TRP & Visca – Mountains
19. T-man Xpress & Genes Of The Vibe – KwaSatan
20. Villager SA – Nrekele ft. DJ Cooper
21. Toss, 9umba & Mdoovar – Umlando ft. Sino Msolo, Lady Du, Young Stunna, Sir Trill & Slade
22. DJ Obza – Bumble Bee (Original Mix)
23. MDU aka TRP & Nkulee 501 – Few Bits (Main Mix)
25. Kabza De Small – The End ft. Nia Pearl, Visca & Felo Le Tee
26. DJ Sain & DJ Tpz – Ungangshiyi
27. InQfive – Lonely Tension (Tech Mix)
28. Sje Konka & Retha RSA – Ma2k
29. Shimza – The Choir (Original Mix) 
30. Lolli Native – Get It ft. Just G & Enkay
31. Caltonic SA, T.M.A RSA & Sax De Vocalist – Mshika Shika
32. DJ Maphorisa & Lira – Feel Good (Remix)
33. Pastor Snow – Amina (Afro Drum Remix)
35. Nkulee 501 – Hate or No Hate
37. Mphow69, Mkeyz & TribeSoul – Piano Locked
38. Major League DJz – BAKWA LAH ft. C4 DJs, Nvcho & Mathandos
39. DJ Maphorisa, Madumane & Focalistic – Unreleased (2022)
40. DJ Maphorisa, Madumane & Focalistic – Unreleased 2 (2022)
41. Madumane & Blxckie – Unreleased (2022)
42. Madumane & Blxckie – Unreleased 2 (2022)
43. Madumane & Blxckie – Unreleased 3 (2022)