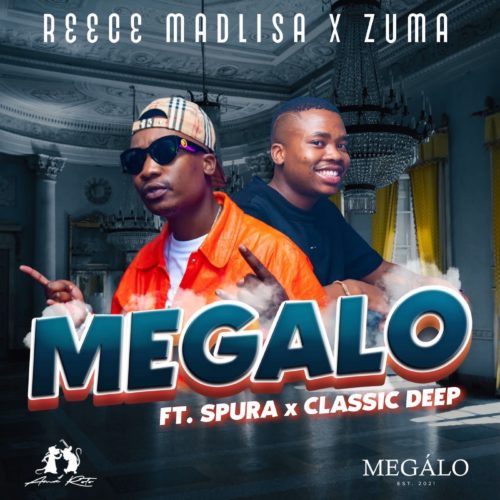 We're here with another installment of the music you most likely missed over the weekend. (10th to 17th of January).
Weekends are jam-packed with songs by your favorite musicians, so you've most likely missed a couple.
(17, 22, 24, 32, 43) and other songs put their admirers in a pleasant mood for the weekend.
In giving to the audiences, last week's collection was on (14-January-2022).
Hip Hop, Afro House, and Amapiano are just a few of the genres that artists have used to represent the country.
To demonstrate our appreciation for their work, we present you with some weekend tracks.
1. De Mthuda – Jehova (Main Mix)
2. Lucasraps – Y.O.G Remix (Piped Up Freestyle)
3. Nthabi Sings – Pela Pelo ft. Ntate Stunna, Mazda & Morena Sway
4. Kid Fonque & Chronical Deep – Selective Styles Vol 271
6. Makhadzi – Hekulakwe ft. Master KG 
7. MDU aka TRP & Bongza – Techy Piano ft. Skroef 28
9. ATK MusiQ, Mphow69 & Tumza Thusi – Dreaming (Vocal Mix) ft. Neno
10. Mellow & Sleazy – Lonely Nights (Leak)
11. Big Xhosa (SOS) – Glory Freestyle (Sway In The Morning)
12. Kelvin Momo – Joy ft. Sino Msolo & Dalsh
13. Chad Da Don – Grateful ft. Case Klowzed
14. Kabza De Small & Daliwonga – Unreleased 2022
15. Kabza De Small, Nicole Elocin & Phila Dlozi – Unreleased 2022
16. Kabza De Small & Nia Pearl – Kulungile (Teaser)
17. Busta 929 – Gqoz Gqoz ft. Mafidzodzo
18. Spirit Of Praise – Spirit Jazz Quartet (Pass Me Not)
19. Kabza De Small – Umthetho ft. Nia Pearl & Daliwonga
21. Villosoul – Hub Way ft. Acutedose for Pianohub
22. Prince Kaybee – Tayari ft. Idd Azizz
23. MDU aka TRP – Real In State ft. Kabza De Small 
24. Reece Madlisa & Zuma – Megalo ft. Spura & Classic Deep
25. Kelvin Momo – Sharp ft. Ch'cco, Yumbs & TNK Musiq
27. Tipcee – Welele ft. Madanon, Beast, Blaqshandis & Sboniso
28. Touchline – Zero Four Zero Two Freestyle ft. Muzee The Mbuzi
29. Mr JazziQ & M.J – Teka ft. Ma'Ten, Mellow & Sleazy
30. J&S Projects & DJ Jaivane – Asiye ft. Young Stunna
31. DJ Jaivane – We Are Within ft. Muziqal Tone
32. Sizwe Alakine – Ujola Nobani ft. Young Stunna, Mellow & Sleazy
33. DJ Jaivane – Refine ft. J&S Projects
34. DejaVee – Ntwana Yami ft. Sizwe Alakine & AirDee
35. Loki – Why Me
36. Sinny Man'Que – Golden Boys ft. DJ Jaivane
37. Muziqal Tone – Mangena ft. DJ Jaivane
38. Afro Brotherz – Amathuba ft. Pixie L & Lucky Keys
39. Angélique Kidjo – Agolo (Shimza Remix)
40. NotBenjamin – Tables ft. Blxckie 
41. NotBenjamin – Scream & Shout ft. Lucasraps
42. THEMBA – Reflections ft. Thoko (SA) (Black Coffee Extended Remix)
43. Malome Vector – Mangoane ft. Ubuntu Band
44. Kasango & Deep Narratives – Ngenani ft. Lizwi