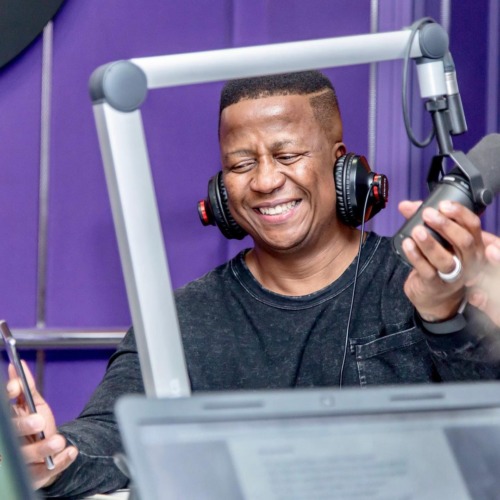 DJ Fresh SA shares this playlist as a mix to his fans titled Another Fresh Mis (Episode 172)
He continues to deliver mixes for his fans after bouncing out of a sexual assault case. The South African DJ also dropped Another Fresh Mix (Episode 151).
DJ Fresh made his last appearance collaborating with Shona SA on Mukuru featuring Audius Mukuru.
Holding it well for his fans, he drops this new mix.
DJ Fresh SA – Another Fresh Mix (Episode 172)
1.  Oscar Mbo – Moya wami (PQue SA Remix) ft. Mawhoo 
2.  Believing – UPZ & MFR Souls ft. Kafele (Amapiano Mix)
3. Tee Jay – Lwangempela ft. Basetsana, Lucille Slade, Makwa & Moscow
4. Deeper Phil – Let It Flow ft. Mhaw Keys
5. Deeper Phil – First Blood ft. P-Man SA
6. Abidoza & George Lesley – Nomayinini ft. Kelly Khumalo & Museeq IQ
7. Lacks – DRUM TROLL
8. Dj Nastor; Kageeso & 4by – Financial Freedom
9. Blaqnick & MasterBlaq – Hey Siri
10. Mellow and Slezy – Irang 3310
11. Bob Mabena – Tobetsa ft. Mellow & Sleazy, DJ Dinho, Matute Boy & Optimist Music
12. Felo le Tee & Uncle Waffles – Hayi
13. Junior Taurus – Unoqutiko ft. Cnethemba Gonelo
14. El Maestro – Ngeke Ngvume ft. TP, Mkeyz & Lavinator
15. El Maestro – Let it Shine ft. King Monopoly
16. DJ Karri – Sanitizer ft. Lebzito, BL Zero & ELK
17. TheologyHD – Mamas Love