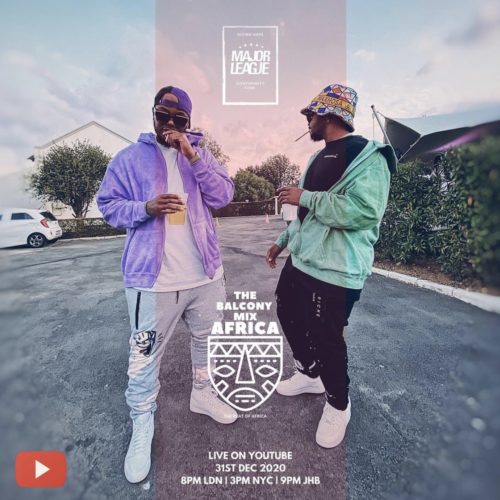 Amapiano and Afro House Mixes for April 2021.
Making sure you miss no part in the mixes and sessions on both Afro House and Amapiano for the month of April 2021, we make a collation in order of appearances.
Elevating South African music, artistes like Black Coffee, Kabza De Small, DJ Maphorisa, Mr JazziQ, Prince Kaybee, and more of them have been taking time to mix songs apart from single.
In expecting much work for May, enjoy works done in April.
1. Black Coffee – Keinemusik Radio Show (02.04.2021)
2. Roque – House On Fire Deep Sessions 18
3. Vanco – Deep In It #11 (Deep In The City)
4. DJ Ace – Peace of Mind Vol 24 (Special Edition)
5. Ceega Wa Meropa – Easter Special Mix 2021
6. DJ Ace – Good Friday (Amapiano Mix)
7. Major League & Semi Tee – Amapiano Live Balcony Mix Africa B2B (S2 EP 11)
8. China Charmeleon – SOE Mix 37 (Symbol Of Excellence Guest Mix)
9. Major League & Musa Keys – Amapiano Live Balcony Mix Africa B2B (S2 EP 12)
10. Prince Kaybee – This House Is Not For Sale mix (Ep1)
11. Jabzz Dimitri – Live YouTube Mix 2021
12. DJ Maphorisa & Kabza De Small – Mixmag In Session (Mixtape)
13. Major League & Jaivane – Amapiano Live Balcony Mix Africa B2B (S2 EP13)
14. Ceega Wa Meropa – 177 Mix (The Only Truth Is Music)
15. Kabza De Small – Untitled IG Mix April 2021
16. Vusinator – 100K Appreciation Mix
17. Mr JazziQ – Fader Mix (22-April-2021)
18. Major League & Kwiish SA – Amapiano Live Balcony Mix Africa B2B (S2 EP14)
19. Prince Kaybee – This House Is Not For Sale Episode 2 Mix
20. DJ Ace – Freedom Day (Private Piano MidTempo Mix)
21. Kabza De Small – Hunose 5th All Black Everything Finale Mix
22. DJ Ace – Metro FM (Link Up Mix)
23. DJ Maphorisa – Propaganda Night Party Mix
24. Kabza De Small – Propaganda Night Party Mix